Are you aware that malfunctioning gates and fences can cause catastrophic body injuries and even lead to deaths? Accidents are generally caused when the owners of a property fail to take appropriate measures to inspect and maintain the wrought iron and steel gates on their property.
Any kind of ignorance or delay in getting repairs for your steel gate in Houston, TX can prove to be dangerous in terms of personal injury and hefty fines to you. The best way to ensure that the gates and the fencing in your property meet safety standards is to maintain them properly, say experts at Hotshot Gate Repairs, an established fence repair company in Houston.
Apart from tying up with an expert, you need to ensure that your gate is clean and clear of debris, is well painted and lubricated at all times.
Signs that Your Gate Requires Repairs
Since gates play a key role in imparting a feeling of security to residents of a house, any kind of laxity in getting them repaired is not good. Gates made from different kinds of material will require varying levels of maintenance and only an expert is well qualified to know that. Also, a lot will depend on the way various parts are assembled and connected, says an article by HSE.
The best option to maintain your gate or fence in perfect condition is to approach an experienced company which deals in gates and fence installations and repair.
Here are signs that your gate requires repair:
1. Change in Appearance Due to Wear and Tear: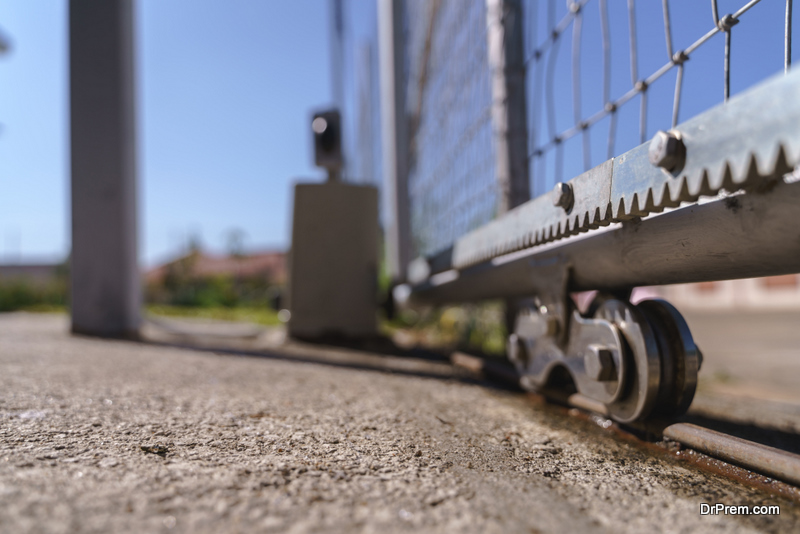 A newly installed gate is bright and shiny and in perfect condition. But its regular usage and changing weather conditions get reflected in the rusting of the metal or chipping off of the paint. These are indications that the gate may need repairing or servicing. In case of wooden paints, signs of peeling or flaking of the paint or varnish should not be ignored. Missing covers on the rollers of your sliding gates can prove to be dangerous and thus must be replaced. These covers prevent hands or feet from getting caught between the gate and the roller, according to an article published by DASMA (Door and Access Systems Manufacturers Association).
2. Working is not Proper:
A well installed gate functions smoothly with the opening and the closing of doors at a certain speed. However, if your steel or iron gate is taking too long to open or close or you can hear squeaking sounds, it is indicative of some problem. The problem may be due to lack of lubrication or the obstruction of the track on which the sliding gate moves. In case of automatic gates there may be a problem with the sensors or the electrical wiring may be faulty. Frequent power cuts may affect the functioning of the software that can be checked by an expert only
3. Damaged Gates: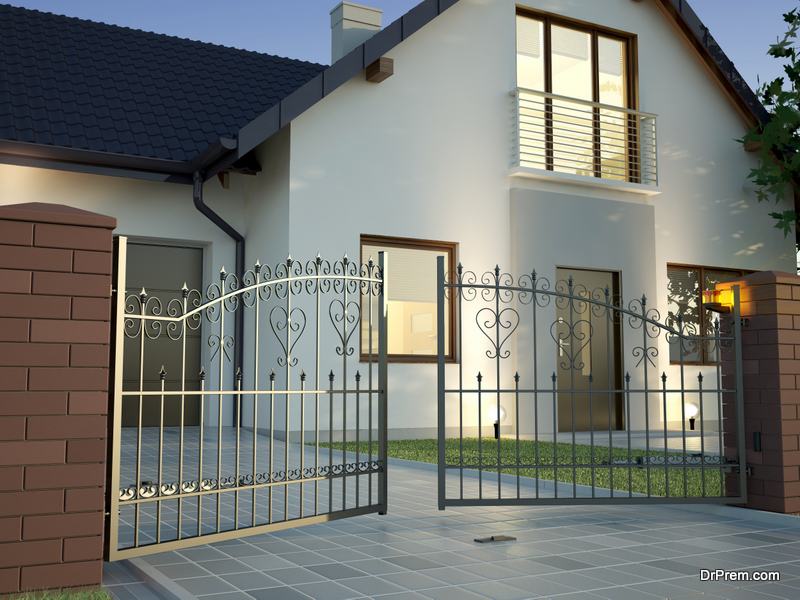 If your gate has been hit by a car or strong winds you need to call an expert technician even if it is functioning properly. This will help you avoid any future trouble arising out of an internal damage to the gate and its parts. 
What Will an Expert Gate Repair Company Do?
The expert technicians of a steel gate repair company in Houston TX will first come and inspect your gate and check for any outward signs of damage or malfunctioning. He will also check the various safety tools fitted along with your gate and then based on his observations quote the cost of repairing or replacing the affected part.
Article Submitted By Community Writer