Caravan sliding windows are a great way to encourage a free flow of air through your 'van, particularly when you're parked at the beach. They're much easier to use than the old wind-out windows and are clearly a better choice than a fixed window. You could install a push out window if you prefer, but these don't let the same amount of breeze into your caravan as sliding windows.
For sliding windows, you can select a horizontal or vertical model, where the window slides horizontally or vertically. Your decision may be based on the space available, as well as how much light and fresh air you want to let into your 'van. However, it's not only because they provide superior ventilation that these sliding windows are perfect for your 'van, there's also five other benefits you might appreciate.
1. Flyscreens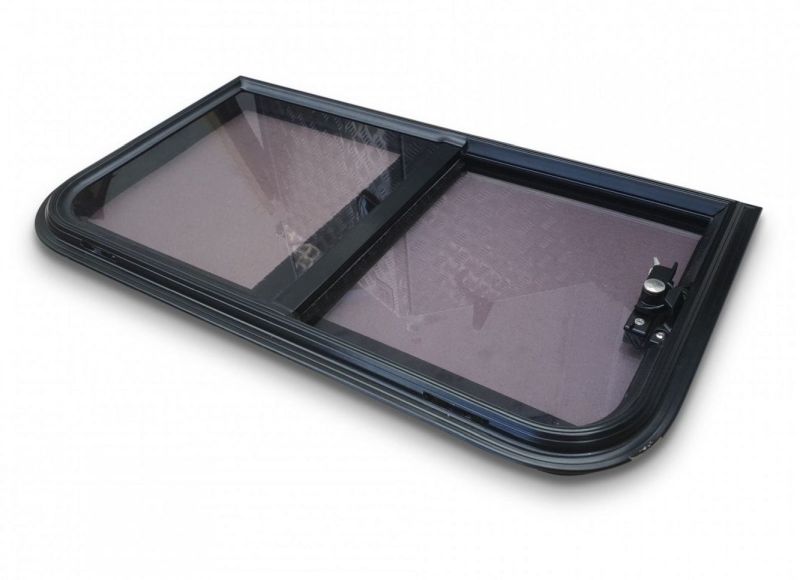 In Australia, just about every time you open a window in your caravan, a few thousand flies, mozzies and midges make a beeline for it! So it's essential to have a flyscreen installed in your sliding windows, just to keep everyone sane if for no other reason! Top quality caravan sliding windows come with the option of a fitted flyscreen. This means that whenever you open the window, even at night, you can feel safe and secure knowing these pesky flying critters are kept outside your caravan.
2. Security
Whilst a fixed window will give you the ultimate security inside your 'van, simply because it won't open, if you want a cool breeze inside, then you need a sliding window. Whilst you might want your windows custom made to fit your caravan, you also need to ensure that the sliding panel is not big enough for someone to fit through. So even though quality sliding window manufacturers will design a window that perfectly matches your specifications, they will also ensure that the sliding panel is the correct size for additional security. This means that you can leave your sliding window open at night and not worry about someone climbing inside your caravan.
3. Weatherproof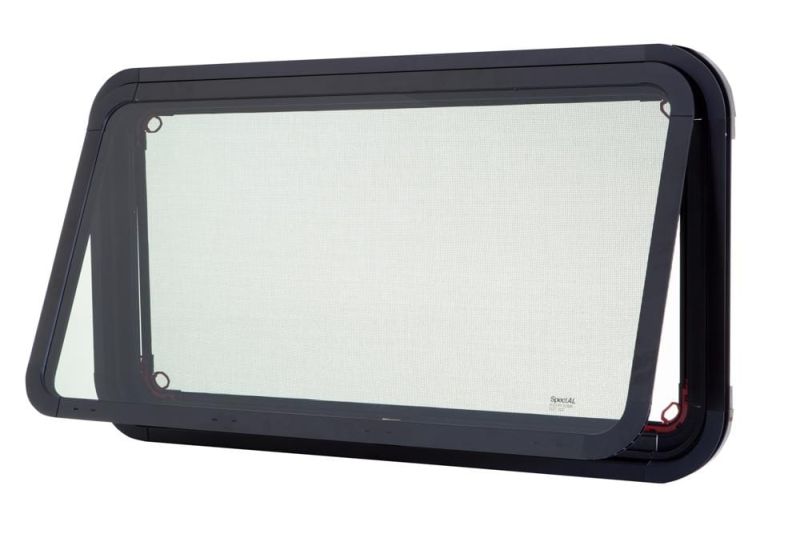 Even though caravan sliding windows open and close, they should be fitted with top quality seals so that the rain, heat and cold can't sneak around the windows and into your caravan. Leading manufacturers of sliding windows always ensure that they use the toughest seals when constructing your windows. If you select an installer who also uses quality seals when your window is fitted, then you can be guaranteed that it will be weatherproof.
4. Streamlined
You will also have the option to have a sliding window with a frame that either lies flush against the side of your caravan or protrudes slightly. Your decision is likely to be based on the profile of the other windows in your caravan, because it makes sense to have them all matching. It's good to know however, that you have these choices.
5. Replacements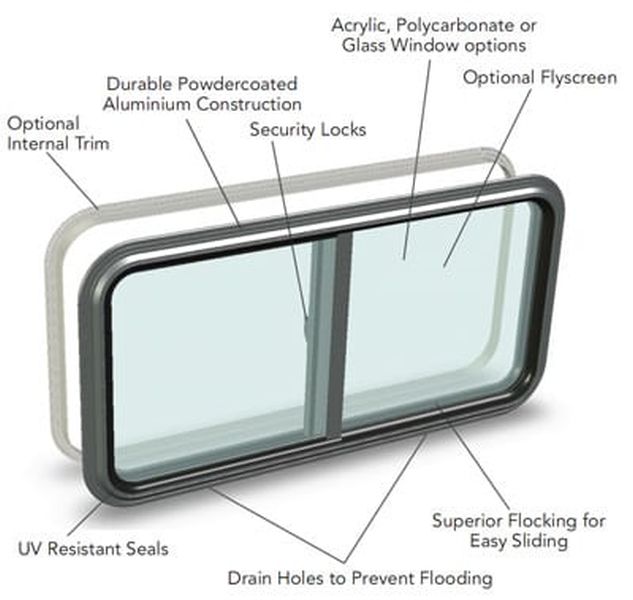 You can easily find new replacement caravan sliding windows, but a good manufacturer should also provide spare parts for their customers. These should include splines for the flyscreen, lock kits, seals and clamps. If you need a part that isn't shown on a manufacturer's website, then a quick phone call should fix you up, as manufacturer's need to keep their customers happy!
So if you're thinking of installing new caravan sliding windows for your next road trip, make sure that you find a top quality Australian manufacturer. 
Article Submitted By Community Writer