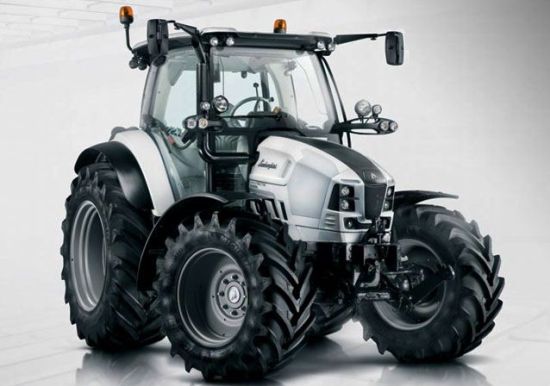 Whenever we hear of Lamborghini, most of us think of ultra fast, sleek and exotic sportscars than tractors. However, the Italian bull started with farm equipments and that's something it still continues with. To those of farm working people who are interested in a better designed tractor to look good while working, Lamborghini Trattori presents the stylish Nitro tractor.
Designed by Giorgetto Giugiaro, the medium power 2013 Lamborghini Nitro tractor features 4-cylinder Deutz Tier diesel engine which is aligned with either a five speed transmission or a 3-speed Powershift gearbox. To bring it to a halt, there are servo-assisted disc brakes. The styling features include LED lighting and a rugged looking exterior and interior cabin that provides a 360-degree visibility, courtesy to panoramic, convexly-mounted windows that are created from athermal glass to create an aura of a Sci-Fi movie.
The 2013 Lamborghini Nitro tractor comes with a Park Brake system as standard but if you have pockets deep enough to support your desire for more, you can fit it with a steering double Displacement steering pump to reduce the turn of the steering for quicker moves on the go.