G2 Aluminum BAKflip covers are among the leading hard-folding tonneau cover designs. This style of truck bed cover flips open for bed access or down to provide coverage. Find out more about how this cover works and the unique features of the system as well as the best way to find tonneau covers near me.
Flip Open Cover Design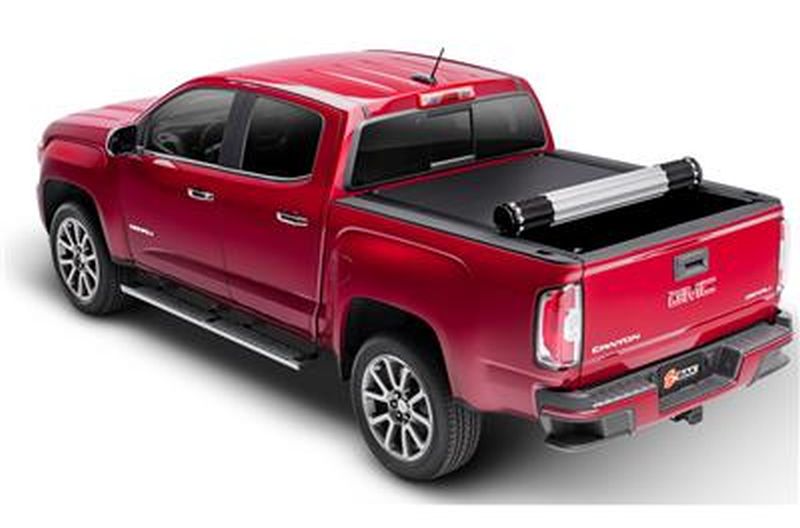 The BAKflip G2 tonneau cover is one of the most popular hard folding designs made of durable aluminum-surfaced panels. This system provides access to the entire length and width of a truck bed while flipped open. When closed, the G2 cover creates a secure trunk area as long as the tailgate of your truck is locked.
A G2 cover can provide bed access in a matter of seconds. Opening this cover is as simple as lowering the tailgate of a truck and reaching under the edge of the cover to pull the release cables and flip open the first panel. Proceed to pull releases and flip back each panel until the full length of the bed becomes accessible.
Locking Rod System
Another feature that sets the G2 tonneau cover apart is a locking rod system that secures the padded surface of the cover to the cab. This part plays an important role in providing the secure and sleek fit of this cover design. If these parts become damaged, it is possible to order replacement slide locks for rod support, which are universal parts sold by the manufacturer in sets of two.
This system and cover design also work with a new integrated buckle system that remains concealed under the cover and makes it possible to travel with the cover partially open and flipped flat to maintain rear visibility. Taken together, the locking rod and integrated buckle system provide the ease of use and security of storage that set the G2 cover apart from competing models.
Stake Hole Pocket Access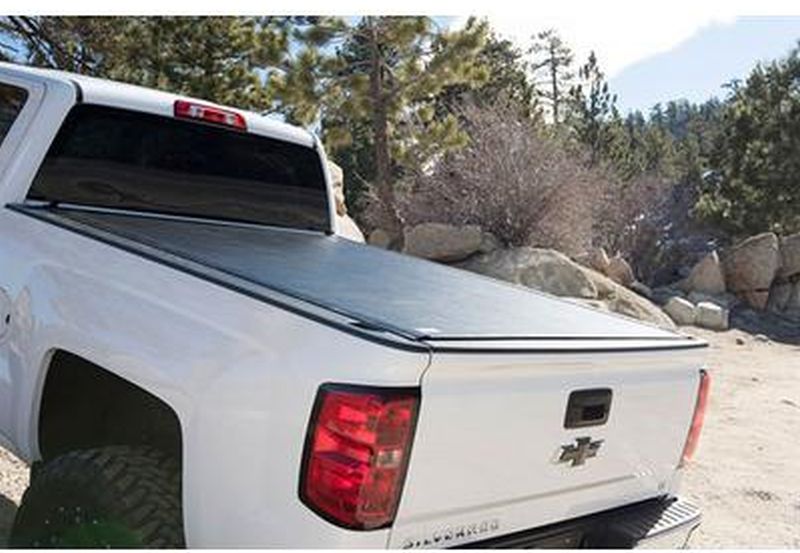 The G2 cover by BAK Industries also preserves full access to the stake hole pockets along the bed of your truck, making it possible to use a wide array of accessories. Whether you need to install tubular rails to carry cargo, use tie downs or any other components that use these connections, you can leave your cover installed during use. It is important to cover stake hole pockets when not in use to keep moisture from working its way down into the bed.
BAK Industries most popular tonneau cover is the G2 Aluminum hard-folding design. This model can provide full coverage for a truck bed with a low-profile fit at an affordable price. This durable build is also covered by a three-year manufacturer's warranty to provide even more peace of mind. If you are seeking a hard folding cover from BAK Industries made of more durable materials, check out the features of the MX4 Premier Matte Aluminum or the brand's Fiberglass Reinforced Polymer covers. Consumers seeking an affordable, easy-to-use and versatile folding tonneau cover will be hard pressed to find a competitively priced design that packs all the features of the G2.
Article Submitted By Community Writer