It's easy to overspend on car mods to the point that you never get any of the value back. But you don't have to blow through thousands of dollars. There are plenty of inexpensive car mods you can invest in that will help your vehicle stand out.
Car Mod Rules of Thumb
When it comes to modifying your car, there are a couple of basic rules of thumb you should always consider.
The first rule of thumb is to avoid making permanent modifications whenever possible. It doesn't matter how badly you want the upgrade or how "cool" it will look; you have to remember that permanent is, well, permanent.  And since it's highly likely that you'll eventually resell the vehicle, it's always nice to have the option to reverse something that's no longer stylish or functional.
The second rule of thumb is to consider the ramifications of upgrades on the engine and other related components. In other words, don't assume that you can upgrade from 31-inch tires to 36-inch tires without also swapping out the gear ratio (and other parts) to protect your engine and ensure optimum performance. A failure to do so could wear down your drivetrain and lead to premature wear and tear. 
5 Inexpensive Mods to Try
As long as you keep the aforementioned rules of thumb in mind, you're free to consider almost any upgrade. Here are some inexpensive mods that give you a lot of bang for your buck: 
1. Grilles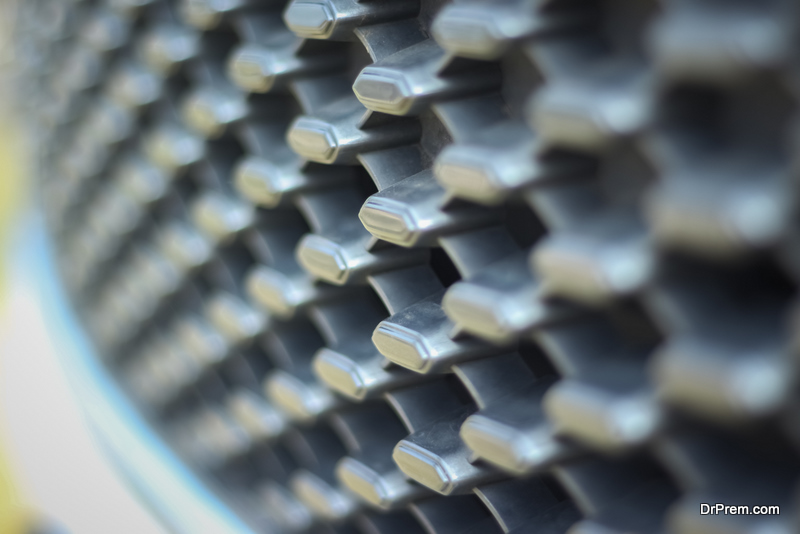 There are a few defining characteristics that determine a vehicle's look. And while you can't do much about a car's shape or paint job (without some serious modifications), there's one very simple element that can be swapped out without much cost or fuss. We're talking about the grille!
Swapping out a stock grille for an upgraded grille can give your vehicle a fresh and unique look without breaking the bank. Take the Toyota 4Runner as an example. Choosing a grille for your 4Runner is as easy as identifying what model you have and then searching for the right look. For less than $200, you can transform a basic front into something that looks like a million bucks. 
2. Headlight Covers
If you're fine with your grille but still want to upgrade the front end, you could try installing headlight covers. They come in a variety of shapes, colors, and designs.
In some cases, you actually remove the existing headlight cover and replace it with another option. Other times, it's more like a film or sticker that goes over the existing cover. (Technically, this is known as "headlight tinting.") 
3. Running Boards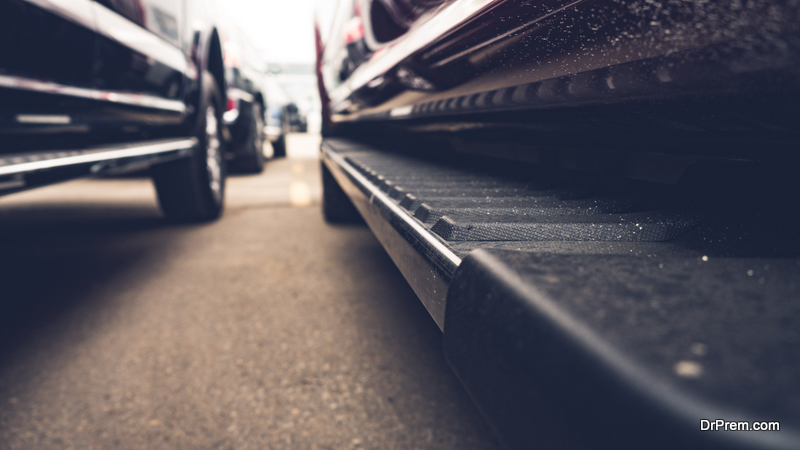 If you drive an SUV or truck, running boards are a must-have upgrade. They serve both a functional and aesthetic purpose.
Functionally, running boards help you get in and out of the vehicle without having to stretch too far. They also protect the sides of your vehicle from debris and other elements that could cause damage to the paint. (You might even say they protect your vehicle's interior by acting as an unofficial "doormat" for passengers.)
Aesthetically, running boards give your vehicle a more complete look. They add an element of visual intrigue and pull a vehicle's look together. They can be especially attractive when coordinated with the front-end grille and roof rack. 
4. Roof Racks
Speaking of roof racks, this is another easy way to upgrade a truck or SUV. (Even certain sedans can benefit from a sleek, low-profile roof rack.) For just a few hundred bucks, you can improve your vehicle's versatility and give it a more rugged look for off-roading appeal. 
5. Seat Covers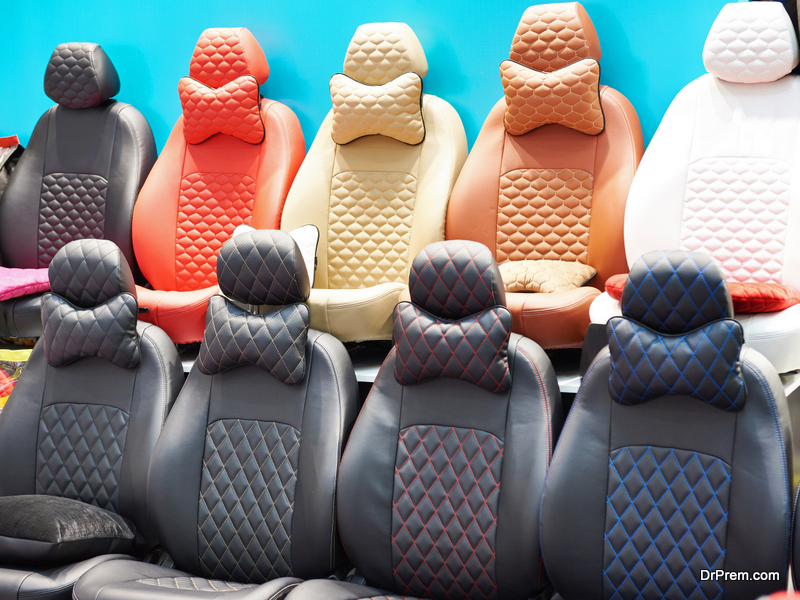 Getting custom upholstered seats is expensive and time-consuming (which means it isn't an option for the vast majority of people). But with some of the nicer seat covers on the market, you can achieve a custom look without the hefty price tag or time requirements. 
Give Your Car an Upgrade
There's no sense in keeping a car's stock look when you can invest in a few inexpensive upgrades and totally change the entire style. It's your car; why not make it a reflection of your personality, interests, and aspirations?
Follow the two rules of thumb mentioned at the beginning of this article, and you can't go wrong.
Article Submitted By Community Writer