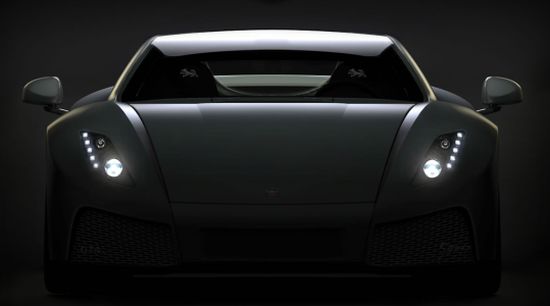 Spania GTA Spano has traveled a long distance on the lane of production. It's journey started from Valencia in 2009 where is was showcased with 780-horsepower V10 engine soured from Dodge viper. In 2011, it appeared at the Geneva Motor Show with refurbished bodywork in carbon fiber, Kevlar and aluminum with a roof that could go transparent to opaque with the press of a button. The other details included a run from 0-60mph in just 2.9 seconds, which equals to Lamborghini Aventador but surpasses Ferrari Enzo, McLaren F1 and a Koenigsegg Agera, with its top speed in access of 217mph. On the top of this, a tank full of biofuel increases the power output to 820hp.
The production model appeared at the Geneva Motor show last year with more updates but the performance figures remained the same. It was also announced that it will be a limited run of 99 models with deliveries promised to commence the by the end of the 2012. However, this isn't what Spania seems to settle down with and it's coming to the coveted Geneva Motor Show next month with a more powerful version.

The second teaser of GTA Spano, following the one from the last week, from the Spanish automaker has revealed another photo which looks almost identical to its predecessor. Spania GTA, though, didn't reveal any performance figures as of now but expect it to come with the same 8.3-liter V10 developing anything between 900hp to 1200hp this time. The model could be called Spano R and is expected to be followed by Spano Roadster. The price tag for such a car is expected to be in access of USD 719,227. More details are expected to surface with its reveal at the upcoming Geneva Motor show. So stay tuned as we will keep you updated on the same.