The Toyota Fortuner is one of the toughest SUVs available on the Australian market. It's a 7 seater that's spacious enough to accommodate big families and it's durable enough to tackle any off-road terrain – perfect for families who want to take weekend getaways in the great Australian outback. The flexible cargo space it offers allows you to bring any sports equipment or camping gear you might need, and if that isn't enough, there are plenty of off road accessories for trucks, such as roof racks, to add to it.
Speaking of off road accessories, there are countless Toyota Fortuner accessories made to fit your specific model and make. But which ones should you get if you're new to the world of off-roading?
Bull Bars, Bash Plates and Side Steps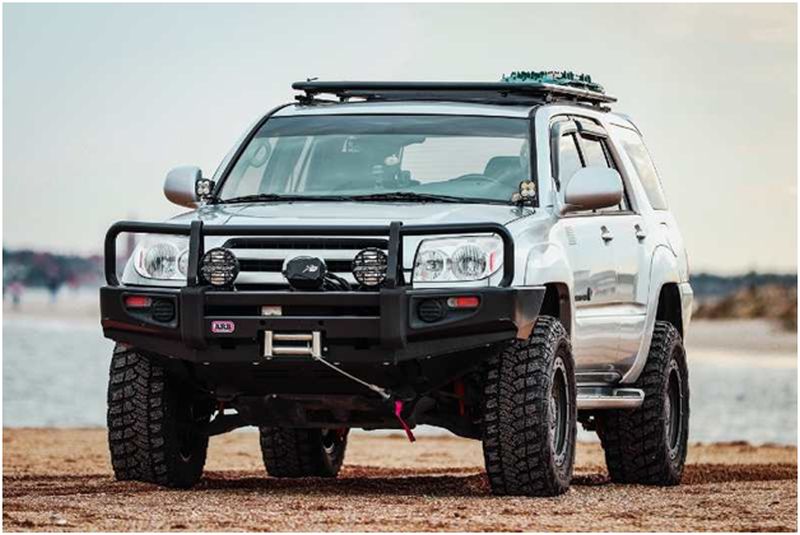 You've paid thousands of dollars for your Fortuner, so it only makes sense that you want to protect it and preserve its lifespan and looks for as long as possible. The best way to do that is by installing protective Toyota Fortuner accessories, such as a bull bar, bash plates and side steps. All of these off road accessories for trucks are relatively affordable, and they protect different parts of your Fortuner.
Bull Bars
Bull bars protect your front-end, where the most fragile, yet important parts of your Fortuner are located. The front of your Toyota Fortuner is arguably the most susceptible part to damages from impact. Kangaroos are notorious for traversing remote roads, and a hit with one of them can leave you stranded or worse. Bull bars will take most of the impact in case of a collision, and they'll preserve your vehicle's vitals and cosmetics. Additionally, you can use bull bars to mount a wide range of other aftermarket accessories to them, such as a UHF antenna for communication, a sandflag to ensure you're seen in dirt trails, a winch for recovery purposes, auxiliary driving lights to improve your illumination if you drive throughout the night, etc.
Bull bars are made of either aluminum, steel or plastic. Plastic bull bars are mostly reserved for on-road use, whereas aluminum and steel are the best-suited options for off-road use. The reason for this is obvious, steel and aluminum offer the necessary protection for tackling rugged off-road trails.
The key difference between them is the amount of weight they add to your Fortuner. Steel bull bars are on the heavier side, but they offer more in terms of protection. But due to their weight, they can negatively impact your Fortuner's fuel economy. Aluminum is lighter, so you get to keep your fuel economy, but on the downside, it doesn't offer as much protection.
Bash Plates
Bash plates, on the other hand, will protect the underbody of your Fortuner. The underbody is another area where your Fortuner is susceptible to damage, especially if you've lifted its suspension to make it more off-road capable. Bash plates are pieces of metal, usually steel or aluminum that protect the functional parts of the vehicle from mechanical damage. The damage can come from dangerous terrain, bumpy roads, sharp objects on the road, and so on.
Furthermore, bash plates absorb the vibrations and shocks that come from driving over bumpy terrain. This makes for a more comfortable ride when driving off the road. Additionally, they offer passenger protection from hazards associated with an exposed chassis. When shopping for Toyota Fortuner accessories, make sure they're compatible with your model and make, your bull bar, and other Toyota Fortuner car accessories you may have.
Side Steps
Side steps are multi-functional 4×4 accessories. They offer protection for the sides of your Fortuner, helping preserve the paint job when driving through dirt trails filled with stones or other road debris that can easily dent or scratch your side panels or doors. Furthermore, they provide easier access in and out of your 4WD. As aforementioned, what makes the Fortuner so great is the fact that you can bring everyone along for the ride. And if you're a family man with young children, providing them with an easy way to get in and out of your vehicle is not just more convenient, but also much safer. Side steps, as their name implies, can serve as that much needed extra step.
Just like bash plates and bull bars, side steps are generally made of plastic, aluminum and steel. Plastic side steps aren't durable, thus they don't offer much in terms of protection, but they can make your Fortuner look more streamlined, providing it with a stylish edge that can make you stand out from the crowd. However, if protection is what you're mainly after from the side steps, then aluminum and steel are your go-to options. Again, steel is stronger, but heavier, whereas aluminum isn't as strong, but it's lighter – aiding fuel economy. The side steps can be bolted onto your Fortuner, or they can be welded to the chassis. Which way you go will depend on the side steps you get, and your personal preference.
Towing Mirrors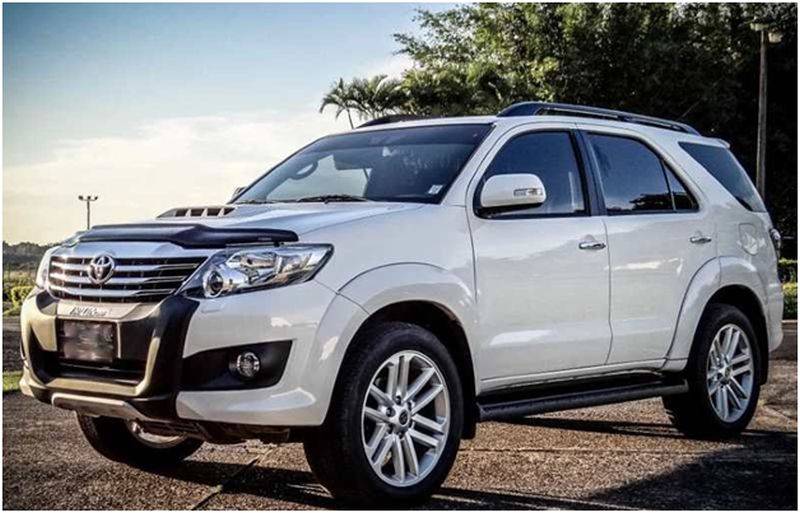 Towing mirrors are must-have accessories for any vehicle venturing off the road and hailing a trailer or caravan. Being able to see what's behind you, and ensuring your blind spots are covered is essential not just for your safety and the safety of your passengers, but for everyone else you share the road with as well. Towing mirrors come in a wide range of configurations, styles and mounting methods.
The most popular mounting method is the clamp-on method. The clamp-on method is more popular, simply because it offers more convenience when it comes to the ability to remove them when you don't need them. Alternatively, you can get permanent towing mirrors that replace your stock mirrors, but those aren't practical unless you're constantly hauling loads behind your Fortuner.
The most popular features towing mirrors come with include built-in indicators, electric adjustment, convex glass for better field of view, etc. When choosing the best towing mirrors for your Fortuner, make sure you choose a pair that's ADR compliant.
Article Submitted By Community Writer