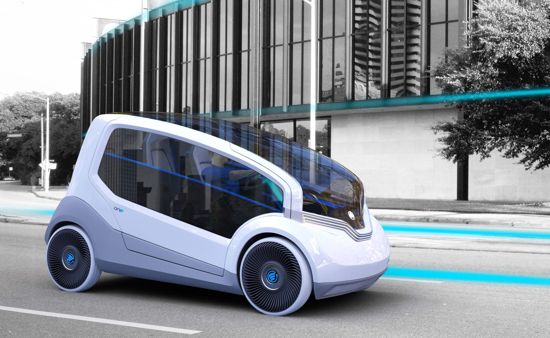 As environmental awareness is increasing every day, the electric cars and other vehicles with zero or little carbon footprints are getting attention. Consequently, the automakers are also striving to cater to the people who are ready to reduce CO2 emission during their regular commutes. Here is another effort from the Czech automaker, Skoda, to develop a vehicle with electric powertrain.
In order to develop the footprint of an electric vehicle for its lineup in future, Skoda worked with a team of three designers, Martin Beinhauer and two of his colleagues Lyudmil Slavov and Lukas Ripa to create Skoda ONE electric vehicle concept. The vehicle is aimed at proving a zero emission commute to four people.
Skoda ONE is an electric car for four persons with its exterior and interior designed fully by the team.The electric motor that propels the Skoda ONE city electric car is placed in the rear of the vehicle to provide the occupants, driver particularly, ample space as well as to increase the rate of the car.
The battery pack that provides juice to the electric motor is place in the center of the vehicle. Seats are placed in a similar way as in cinema hall with the exterior consist of a big glass to give the occupants a great view of the vicinity. Other noticeable features include recycling seats and an interior with lots of innovation.