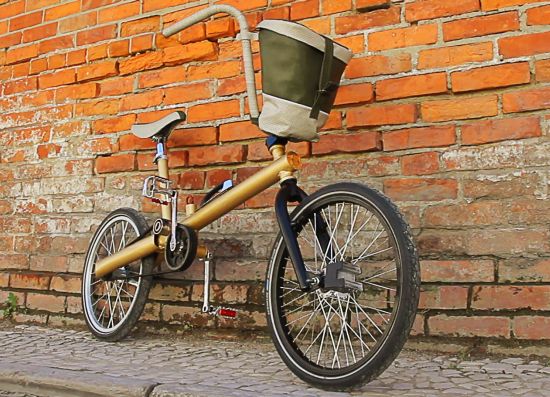 There were examples in the past where scarp auto parts were used to create different things – be it furniture or the art. However, here is just another project that marks the second coming of the auto parts that are otherwise left to rot and finally destroyed. Working on the different lines, Leo Burnett Lisbon releases what it calls a Project Carma that it created for the B-Bicycle Culture Magazine and is about a bicycle made of scarp car parts.
The project started with the intent to give scrap car parts, which generally end up in junk yard, a present, promising feature, above all, make them hit the road yet again. The bike that comes from the scrap auto parts of a car is functional, lightweight, and beautiful and it doesn't deny its past. The Carma project also incorporates various cycling accessories made from the car's upholstery including a backpack, cap, polo and jeans to come out with a bike that doesn't belong to anyone but is of everyone's.
The launch of the Carma Bicycle will take place somewhere in March and you can be the prized owner of the bike and thereby can contribute to its mission of creating a car's karma.  To know more about the project, please hit the link here.