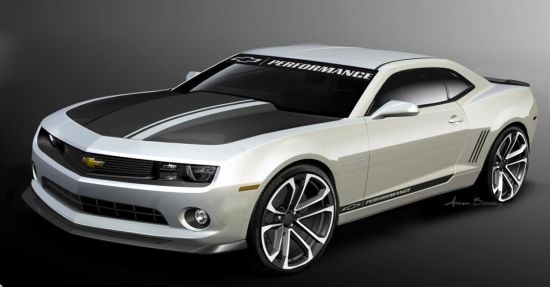 As the auto world is busy with the 2013 Geneva Motor Show, there are a few automakers that have actually started thinking about the New York Auto Show. However, Chevrolet is one of them and has announced that it will showcase the 2014 Camaro facelift at the NY Auto show which is scheduled to take place later this month.
There are no specific details available as this moment of time, as the manufacturer is dumb about the details. However, Chevrolet just conformed that 2014 Camaro facelift will have more advanced attributes performance and design wise to what already have made it the most popular sports car for three years in row. The statement is little ambiguous, but if we keep the leaked document in mind, it could get a new twin-turbocharged 3.6-liter V6 powerplant with an output close to 35hp.
The document also shows that there could be a new variant, which might be a long rumored Z28. This variant can come with 7.0-liter LS7 V8 hearbeat. However, these are only assumptions for the time being as details will only be available, or possible anytime before the show, with its debut at the NY Auto Show. All we know at this juncture is the fact that the f 2014 Camaro facelift will be shown alongside the Corvette Coupe and Convertible as well as SS performance sedan in Chevrolet booth at NY auto show. Keep reading autochunk, and we will keep you updated on the same in the coming days.
Source: GM