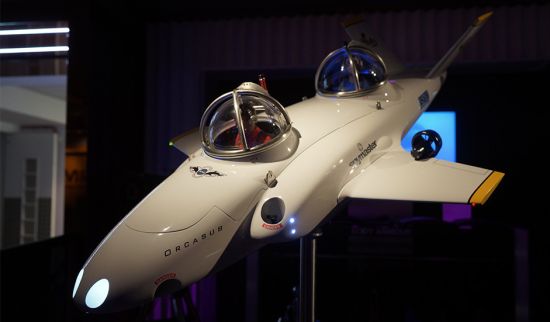 While some people aim to take to the sky, others aspire to explore what lies hidden beneath the surface of the sea. Keeping this thing in mind, UK store Harrods showcases a mockup of the $2-million private submarine by Spymaster – better known for security devices. While the price tag might sound too big to your ears, but that's what, perhaps, it takes to explore the aquatic life individually.
The submarine is christened as Orcasub and is a 22 feet long vessel that weighs four tons. Created to Lloyd's Register standards, the base model of Orcasub can go as deep as 1,000ft without a hitch and can go to as deep as 2,000 feet. The personal submarine is controlled through a joystick and pedals and is based on the principle of flight which means it uses thrust, lift and drag to maneuver much like a plane.
The Orcasub personal submarine is made to the order and is also shaped like an airplane. The submarine comes with 80 hours of life support in each of its pods that offers 360 degree of the ocean depth. Other noticeable features include a multi beam collision-avoidance sonar to keep you updated what's around you and keep you connected with the world above and a 60,000 lumen Nuytco NewtSun ultra-LED lighting system to illuminate the aquatic vicinity.
If the 2000 feet of depth isn't enough for you and you wanted to go deeper, Orcasub is also produced with varying depth-capable versions with price tag going to a whopping $9.32-million for the version with a capacity of 6,000 ft descend.
Via:  Dvice / Pocket-lint