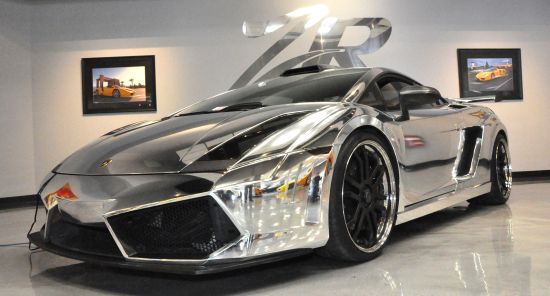 Canadian tuner, ZR Autos, is a force to be reckoned with in the tuning world. The tuner always surprises us with his takes on various vehicles. However, the one we are to introduce you with sure to turn heads on the road. You read it right. Zahir Rana of ZR Autos is constantly working on his prized possession, a twin-turbo Lamborghini Gallardo ever since he owned it. Finally he comes up with one-of-a-kind Lamborghini Gallardo that produces a whopping 1500hp.
What makes this Lamborghini Gallardo produce 1500hp of peak power is the addition of some aftermarket equipments and, of course, a lot of hard work for a long time. What makes this Gallardo the real beast and produce that power from the same 5.0 liter Lamborghini V10 Motor includes Carrillo billet connecting rods, custom CP pistons, titanium valve retainers, over-sized yet lightweight valves and ported intake manifold.
Zahir calls his custom Gallardo as 'The Matador' and aligns its engine with Holinger sequential manual gearbox that enables the Gallardo to reach a top speed of 433km/h and it reaches 272km/h in 8.7 seconds in quarter a mile run. The other noticeable features include 102000cc fuel injectors, four inch duel exhaust, 2000hp intercooler system and Custom widebody IMSA body kit and interior. On the top of this ZR Autos wrapped the beast in chrome to add a little bling to it.
1500hp Lamborghini Gallardo will be on display at Calgary International Auto and Truck Show that will commence from 13th of March this year and stays up to 17th of March 2013. ZR Auto also promised  more impressive details like LED lights, fog machines and more during its display.