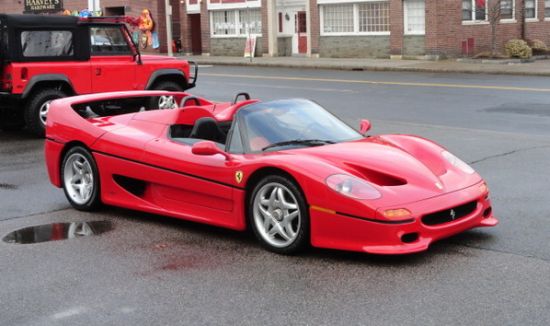 If you are an ardent Ferrari fan and would love to own a prancing horse built to celebrate the 50th anniversary, you are on the right page. Here is a mint edition Ferrari F50 from the model year 1995 looking for a new owner on JamesEdition.com. All you need is USD 1,295,000 to drive it home.
The Ferrari F50 is one of the 55 US spec cars out of a total of 349 units produced to celebrate Ferrari's 50th anniversary. What's more lucrative is the fact that it has just 3,188 miles on the odometer and comes with the original manuals and spare keys.
Under the hood is a naturally aspirated 4.7 liter V12 engine that churns out a total of 520hp and 470 Nm or peak torque. Engine is aligned with a six speed manual transmission that conduit power to the rear wheels with the help of a limited-slip. These things help Ferrari F50 sprint from 0-60mph in just 3.7 seconds, 0-100 mph in 6 seconds before reaching a top speed of 194mph.
So if you wish to drive this F1 inspired 1995 Ferrari F50 street car, you need to head to the JamesEdition.com and don't forget to spare 1,295,000 USD for the purpose.