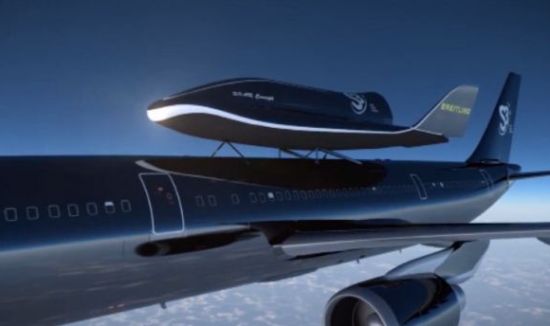 Whether it's some ingeniously conceptualized emission technology or some drastically revamped radical engine efficiency, the automobile industry has glimpsed through 'almost' all for an irrevocable change. However, the latest tidbit that has been swirling around from a Swiss Company is sure to sweep many off their feet. Pretty interestingly, a Swiss firm recently shed some light on its radical plans to launch a promising space shuttle from the top of an Airbus A300 passenger jet.
While the company is yet to entitle the shuttle, the system anticipates to unveiling a far cheaper way to launch satellites. The unnamed shuttle claims to launch satellites weighing up to 250kgs and will ostensibly put its forces on an Airbus A300 jet – which has already been certified for zero gravity flights. However, the S3 system will apparently glide back to earth once it approaches the 'slated' altitude and will possess the caliber to launch satellites for £7m, around a quarter of the cost presently charged.
Although the unnamed aircraft will be launching from the top of an Airbus passenger jet at about 26,000 feet, the Swiss firm has plans to release the shuttle somewhere in the year 2017. Apart from this, the Swiss firm is also busy sketching out certain plans to design its exclusive spaceport in Payerne (but the Swiss space shuttle could be launched from any airport).
Countries such as Morocco and Malaysia are expected to join the forces with the Swiss firm S3 in order to design and create spaceports in other parts of the globe. However, the system will more likely be facing tugs-of-wars with Richard Branson's Virgin Galactic – which has already come out with its future plans of delivering satellites into orbit at a low cost.