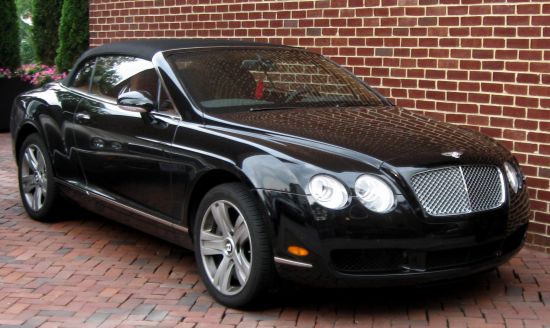 An interesting market has emerged among the jet-set crowd looking for safe investments with high levels of appreciation, or perhaps in search of the ever-popular status symbol that could help them really wow the hoi polloi. It's the luxury car.
To admirers and collectors of vintage and luxury automobiles, this is perhaps not surprising given that much of the West is coming out of a recession, with low levels of confidence in banks, especially in Europe, sparking a desire to diversify and invest in tangible products such as high-end art and automobiles. When you add to that the amount of new-found wealth being accumulated in other regions of the world, such as China, and take into consideration that in many countries the recession has only made the wealthy wealthier, maybe the rise of the luxury car is not so surprising.
Nevertheless, the numbers are still impressive: for example, Bentley announced a 22 percent increase in worldwide sales last year (up 37 percent in Russia, 12 percent in Europe and an astounding 44 percent in the Middle East — more on that below), with Rolls-Royce recording all-time record sales for the third consecutive year.
Bentley's sales went from just over 7,000 cars sold in 2011, to more than 8,500 vehicles sold in 2012. Company officials attribute the increase to strong demand from foreign buyers – that is, outside the UK. While Bentley's biggest markets are still in America and China, the company has seen its strongest sales growth from the Middle East and Russia, places where the car is seen less as an investment vehicle and more apt to act as a status symbol.
But it's Bentley's growth in the Middle East that is particularly eye-popping: 815 cars sold there in 2012, which is a 44 percent increase in sales over the previous year. There are other explanations for the sharp increase in luxury car sales in the Middle East last year. For instance, some analysts suggest the high price of oil in 2011 and 2012 led to freer spending by the region's wealthiest citizens, while one commentator recently pointed out that it has become increasingly popular amongst the super-rich in the Middle East to switch cars every year, sometimes more often. Some predicted the uptick in sales long ago; industry analysts IHS Automotive said the luxury car market in the Middle East would double between 2010 and 2015.
Saudi Arabia and the Gulf States, especially the UAE, are undoubtedly where much of this sales growth has come from, but overall international trade in Lebanon is picking up, too, despite the destabilizing threat from next-door neighbour Syria. Overall, there is encouraging news for international trade with Lebanon: since 2006, when the US and Lebanon signed a free-trade agreement, exports from the US to Lebanon have increased since then, with automobiles being one of the top American exports to Lebanon in 2011, according to U.S. State Department economic data. Find more information about International trading, and trading with the Middle East here.