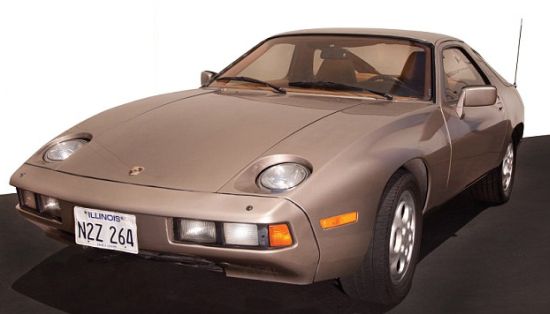 For those of you Tom Cruise fans who love Porsche at the same time, there is bright chance to put your a** right on the driver's seat that was once occupied by as famed actor as Tom cruise that is. Yes, you read it right. The car here in question is 1979 Porsche 928 model and have a maximum screen appearance in Warner Bros. movie Risky Business in 1983, starring Tom Cruise and Rebecca De Mornay.
The LA auction house, Profiles in History, will put on sale this special Porsche 928, which is one of the scores of movie cars that will be put on sale as the part of auction's Hollywood segment on July 30 and 31, 2012.
One of the three models used in the film, and of course that didn't sunk in the Lake Michigan, 1979 Porsche 928 model is expected to fetch somewhere between $40,000 and $60,000. However, this car with 102,755 miles on it could have fetched around $12,000 at the auction, had Tom Cruise not driven it.
Via:  USA today