Nothing could get more innovative yet realistic than the recently unleashed recumbent tricycle which has meticulously been outfitted with resistance to the climatic changes. As an avant garde automobile advancement, GeoSpace Studio has just introduced its latest self-illuminated, human powered Firefly vehicle which not only acts a complete weather-resistant dome, but also safeguards the cyclist from rain, snow and sleet.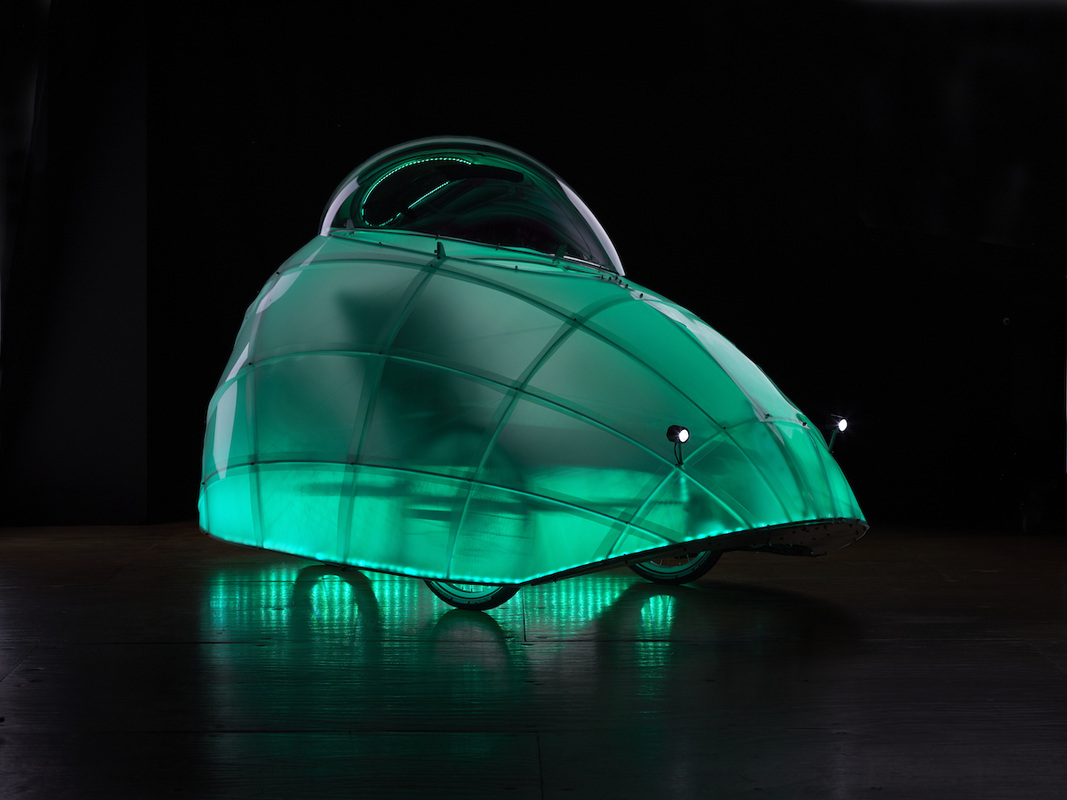 While the vehicle bears a unique appearance (falling more toward exclusivity), Firefly will basically enable cyclists to facilely ride their tricycle even during the rainy, snowy or sleety weather. Although it might look a bit strange, the self-illuminated tricycle certainly gets the job done by helping you arrive at your destination while being thoroughly protected from rain, sleet and snow.
Designed creatively by the folks at GeoSpace Studio, the vehicle comes well integrated with colored LED lighting on the lower portion of the covering. By taking advantage of which, the human powered Firefly effectively fills up the entire chassis from within and illuminates quite a lot like a firefly in the dark. Aptly entitled over its ability to glow, Firefly further completes the eye-catchy appearance of an actual firefly with its two not-so huge headlights that eventually help the cyclist ride the trike with a lot of safety and convenience at night.
Although the availability details for Firefly are yet to be divulged, GeoSpace Studio seems to have struck all the right chords this time with an all weather, self-illuminated vehicle. Besides rendering an entirely enriched cycling experience, the human powered tricycle comes determined to provide unprecedented protection for any kind of weather, particularly during the dark, wet, or cold environments. So, let's just hang onto our hats for the Company to reveal further details on the same. After all, creativity merged with usability is a sure thing to wait for!