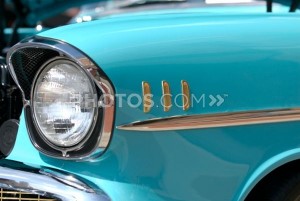 Any auto lover will agree that an exclusively designed car is as much a work of art as a painting displayed at Louvre. Love of luxury cars is not a crime rather it is a passion for beauty, speed and technology that you should cherish if your wallet permits. Car lovers throng to different automobile auctions held all year round and spend millions of dollars on the cars of their choice. These highly priced cars are either old classics or specially designed ones. No financial crisis faced by world economy has been able to daunt the sell and purchase of such cars. Rare and exclusive automobiles are not just vehicles but an embodiment of human passion and creativity.
The costliest cars sold:
1957 Ferrari 250 Testa Rossa
The very first Testa Rossa model marketed under the brand name of Ferrari was auctioned for a staggering $16.4 million at the Gooding and Company Auction held in August 2011. It has been suited up and restored for running in the 1958 Le Mans NART. The Dennison International did the restoration work, which helped it win many accolades. The special 'pontoon' body-work and 3.0 liter V12 engine makes it even more exclusive.
1961 Ferrari 250 GT SWB California Spyder
In 2008, the 1961 Ferrari 250 GT SWB California Spyder set a world record, when Chris Evans sold it for $10.844 million at a vintage car auction. James Coburn, an Oscar winning actor, owned it. He had owned this car until 1988. This car combines the technology used by sports cars with the sturdiness of regular cars.
1931 Duesenberg Model J Murphy Bodied Coupe
In August 2011, the 1931 Duesenberg Model J Murphy Bodied Coupe was sold for an eye-widening $10.344 million, at the Gooding's Monetary sale. The popularity of this automobile can be traced back to its previous owner, the very notorious playboy George whittell Jr., who used to travel with his pet lion in this car. This is a huge car and it has a truck-like ladder frame. It was designed by Frank Hershey and constructed by Murphy of Pasadena.
1931 Bugatti Royale Type 41 Kellner Coup
In 1987, this car was sold for $9.8 million. The very high price of this car has made a record which is still unique and worthy of a mention in this list. The Bugatti Royale was an attempt of Ettore Bugatti to grab the attention of the regal clients. However, the high prices discouraged even the royals from buying these cars and only three of the six models made were sold. The French coach building company Kellner has constructed its body.
1937 Bugatti Type 57 Atalante Coupe
Designed by Jean Bugatti and owned by a Paris count, the 57 Atalante Coupe was sold at the Gooding's and Company auction in Pebble Beach, CA. It was sold for a huge sum of $7.9 million. Though the car was painted many times, the leather and glass-windows are the same as the time it was made.