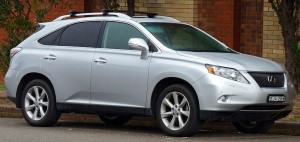 Sport Utility Vehicles or SUVs are the perfect answer if you are looking forward to have a great driving experience coupled with penultimate luxury. Mentioned below are some of the best mini sports utility vehicles that will simply startle you. Let us take you on a journey….
Ford Escape
Meant for five people, the Ford Escape is powered by a 2.5 litre I4 engine that generates as much as 171 horsepower. Talking about its mileage, the car can take you about 23 miles per gallon when you are driving in the city and around 28 mpg when on highways. This mini SUV is priced at $21,240 and even comes in a hybrid version!
Honda CR-V
Coming with a 5-speed automatic transmission, the Honda CR-V is one of the best mini SUVs you could think of buying. Equipped with a 2.4 litre I4 engine that generates 180 hp, the car runs for 21 miles per gallon when in the city. In case you are on highway, the numbers are slightly higher about 28 mpg. This five-seater car comes in 10 trims having LX 2WD as the base model. Thinking about the price? Well, you need to spend about $21,900 to buy it.
Ford Explorer
This mini SUV from Ford is designed for about seven people and is power-packed with a 6-speed automatic transmission. Costing about $28,400, the Ford Explorer has a 3.5 litre engine, standard V6 generating about 290 HP. Its mileage, too, is pretty decent. The Explorer can run up to 17 miles per gallon in the city whereas for the highways it is 25 mpg.
Lexus RX
If comfort ranks high on your priority list for buying a mini-SUV, then the Lexus RX is what you should go for. Costing $39,100 this vehicle is sure to amaze you completely. Having a capacity of five, the Lexus RX is available in the market in two trims, mainly 350 4×4 and 350 4×2. Packed with a 3.5 litre V6 engine, the car also has a 6-speed automatic transmission. If we talk about its mileage, it's about 18 mpg on highway and 15 mpg in the city.
Audi Q5 S
The most expensive in this list, Audi Q5 S comes for around $42,400. If you are considering buying a mini SUV that is not only luxurious but also comfortable, give a thought to this car. The Audi Q5 S has a powerful V6 engine that produces an enormous 270 horsepower. Its interiors are equipped with hands free mobile and iPad interface and a Quattro all-wheel drive system with support for Bluetooth.