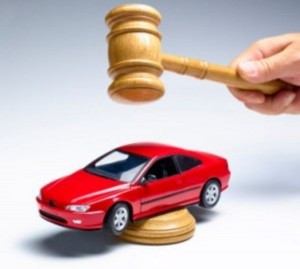 Cars are looked at both as essential commodities and luxury. People who can afford to splurge a million or two on unnecessary belongings generally look for the pricey cars available on eBay. From time to time, eBay kept featuring some of the most extravagant cars, which may or may not be worth the price; however, they definitely made heads turn. Some cars are priced high not for their features, capability or design, but for their history of ownership. The car collectors and automobile frantic have never been daunted by economic crisis. They always manage to survive while setting newer records at eBay car auctions.
1.     Kate Middleton's VW Golf
The VW Golf once used by the now Duchess of Cambridge, Kate Middleton and Prince William, has been put up on Ebay by Sonny Brazil. Though this car was purchased for £10,818, in 2011, he has put it up for a reserved price of £20,000. Surely, he is trying to cash on the royalty link that this car has. However, Sonny's plans of getting easy bucks have not worked as no one has shown any interest in purchasing the car yet. The sterling silver cufflinks found in the car by Sonny were also supposed to be put on sale but later on, he decided to return them to the Middleton family.
2.     1959 Ferrari 250 GT California Spyder
One of the most coveted models created by Ferrari, the 250 GT California Spyder was auctioned for $3.26 million in Ebay. This car features a 12-cylinder engine and exciting cloth top cover. Its previous owner, who lives in Pittsburgh, put it on sale. Ferrari made only 45 such models but none of them were similar. The model sold on Ebay features a long wheelbase.
3.     The 1933 Duesenberg SJ Speedster
Between the years 1932 and 1937, only 36 special, supercharged models of the Duesenberg SJ were made. It was sold on Ebay for a spectacular price of $2.6 million. It is the second most costly car that Ebay has sold. Reportedly, these cars used to produce 320 horsepower and gave a stunning 104 miles per hour speed average.
4.     2008 Lamborghini Reventon
One of the most desired Lamborghini models, a 2008 Lamborghini Reventon, got sold on Ebay for an astounding sum of $2.5 million. Lamborghini produced only 20 models of this type. TEN of these highly priced models were sold in the US each for the price $1. 5 million. The owner has not disclosed the reasons for putting up such a lucrative car for sale.
5.     Maserati MC12
One of the seven federalized Maserati MC12 was recently put on Ebay. More than a whopping $1.2 million has been offered for this car by bidders. This white and blue Maserati has a powerful V12 engine, which has travelled only some 521 miles thus far. A Florida based collector owned it previously.