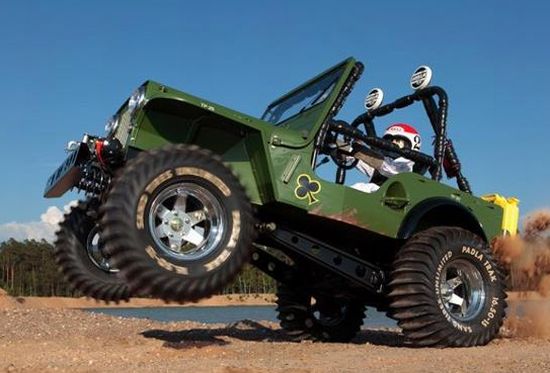 Remote controlled cars are built small and there are a few examples that are 1:1 versions. The German tuning company, The Bug Box, that has already created 1:1 scale version of Tamiya's 1979 Sand Scorcher Volkswagen Beetle two years ago, is this time up again with full-scale version of its already famous Wild Willy. 
To remind you just that Wild Willy was introduced in original 1:10th scale version in 1982 and featured low mounted rear engine, short wheelbase and plastic body. However, there wasn't a full version available for grab. Hence, here comes this full size version of Wild Willy.
The 1:1 scale model of Wild Willy has been made, like Sand Scorcher, exact to the details including scales Acoms radio control and it does wheelies with the help of rear mounted Volkswagen engine.
Via: Jalopnik