With the day-to-day improvement in technology, the automotive industry is moving towards a new era in manufacturing and marketing technology rich cars. The speed freaks are never satisfied with the old versions of their favorite cars from their favorite automakers. Human tendency is to crave for new things always as applied in case of cars as well.
A car with huge power and high technical efficiency is appreciated in every country now. People no longer are looking only for the looks, interiors, power, and fuel efficiency of cars. They are keen to experience technology blended with power and efficiency and applied throughout the interiors and exteriors of a car. That's the key for a car to gain popularity in the current automobile market. As the demand changes within a small time span, car manufactures need to concentrate on creating new versions of the old existing cars by implementing all the specialties demanded by the users.
Every year few new cars are launched by the automobile giants such as ford, Honda, Chevrolet, Volkswagen, Fiat, Toyota, Skoda, and so on. Let us consider few cars that are to be launched in 2013 though they are announced much before.
The Honda CR-V is a SUV that was initially launched in 1995 and believed to be derived from Honda Civic. However, a new version of Honda CR-V is on the verge of release in 2013. The Honda CR-V is planned to be launched with a petrol engine. However, a 2.2-CTDi diesel engine Honda CR-V may hit the market in 2014. The engine of this car has a 2.4-liter i-VTEC motor that comes with a 2-liter engine.
Influenced with the success of Renault Duster, Ford has it plans to launch its own compact SUV with an improved design and technology. Ford will try to dominate the SUV market by launching its new initiative, Ecosport that comes with three-cylinder, 1-liter Ecoboost petrol engine. The engine promises to generate 120bhp, which makes it a better improvisation in comparison to any car that comes with 1.6-liters petrol unit.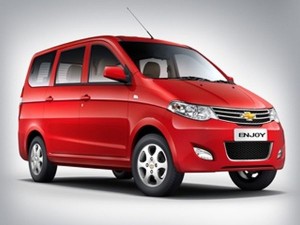 Chevrolet has its plans in place to launch the seven-seater MPV, Enjoy in 2013. The design of Enjoy is of a Chinese van manufactured by General Motors in collaboration with the Chinese partner, Sanghai Automotive Industry Corporation. Chevrolet has vowed to provide better sitting space as compared to Ertiga. This car will be launched with a multijet diesel engine along with a 1.4-liter engine.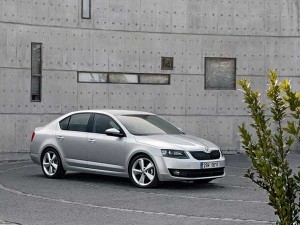 After a long wait, Skoda is back with a bang with its all-new technology rich cars. Skoda Octavia is planned to be launched in November 2013. The Czech automobile giant has a design of the new Octavia which is bigger than the old one. It is also coming with diesel engines.
Jeep Wrangler and Cherokee
After a huge gap in production of new design cars, the original Jeep brand will be back in market due to its stakeholder, Fiat. Jeep has planned to launch two new SUVs by name Wrangler and Grand Cherokee. The Wrangler will have a 3.6-liter common rain v6 diesel engine that generates 290 bhp whereas the Cherokee is designed with a 2.8-liter diesel engine that produces 198 bhp.