Stylish and cool motorbikes bring the passion inside you and help you get as much attention as you want. A good motorbike gives you speed as it maneuvers through congested traffic areas with ease and élan. At present there are thousands of great motor bikes available in the market; however, if you want to get the best deal then you better cut the slack and do some research of your own. You should choose a motorbike that gives you both speed and safety. The best five motorbikes that you can try in 2013 are discussed in this article for your benefit. Pick the one that appeals you the most and fits your budget as well.
2013 Kawasaki Ninja 300
The upgraded version of the Kawasaki Ninja 250R flaunts really amazing performance. This lightweight, speedy sports bike responds quickly to your needs. Whenever you need, you will be able to increase the speed without any ado and catch up with the bikers ahead of you. The 13,000 redline provided by the engine is surely a pro at an affordable price of $4,799. You can also get a compact ABS with this bike at an additional cost.
Honda Goldwing F6B
This motorbike is the perfect companion for small tours and adventure getaways. It is very lightweight yet powered by a six cylinder engine. There are two saddlebags, one at each side, which lets you keep your essentials safely locked. This gorgeous bike comes in two color varieties- red and black. It is not only efficient but also high on style. You get sufficient protection from dust and fast blowing wind but also get to enjoy the natural elements to their fullest. It will cost you around $19,999.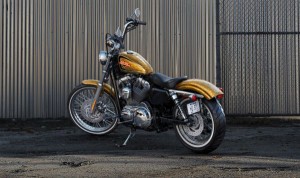 2013 Harley Davidson seventy Two
Styled after the choppers that became famous in the 70s, the 2013 Harley Davidson Seventy Two is surely a looker. It is nothing less than stunning but also has the edgy and bold attitude that you have always craved in motorbikes. It is a bit costly at $10,699 but the pride of owning it will make up for that.
Honda NC700X
If you are on a tight budget yet you want a handsome sports bike, then you should go for the Honda NC700X. It is good both on busy city streets and for the adventure expeditions. The 670cc twin engine gives great power and fuel efficiency. It will cost you about $6,999.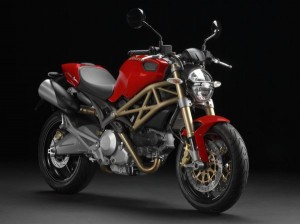 2013 Ducati Monster 696 Anniversary
This year the Monster became 20 and Ducati is celebrating the birthday with special 696 editions of this mesmerizing bike. It has 696 cc twin engines. It combines the charm of early 90s and the competence of modern bikes. It will cost you around $8,795.