Women have always been accused of making decisions with their hearts rather than their brains, but when it comes to the task of picking a vehicle, women really use their head while the male population likes to follow their aesthetics.
Here is a list of top five cars that are good-looking, practical, fuel-efficient, safe and are loved by the women drivers:
The Nissan Rogue is one of the most practical cars that women prefer to drive. This small crossover SUV offers you a very flexible interior with room for up to five passengers and also a storage capacity for 57.9 cubic feet cargoes. Available at a starting price of $23,915, this car claims to provide an impressive fuel economy which appeals to a maximum number of women who are required to maintain their kids and family budget together.
For years, Toyota Camry has been one of the best selling cars in America and also the most preferred car by the female drivers. It has almost all the qualities that a car should possess. Camry is fuel efficient, roomy, comfortable and well priced. So, being affordable and well-equipped, Toyota Camry is another practical yet gorgeous car that majority of women would always choose to buy.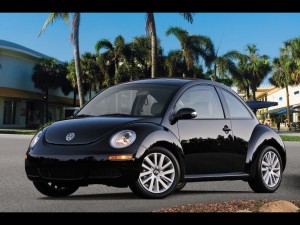 Volkswagen Beetle is small, stylish and gorgeous car, which has always attracted women like bees. Smooth drive, affordable price and impressive fuel economy ratings are other qualities of this petite piece of engineering. Moreover, the 2012 model of Beetle has undergone some improvement in designs and features in order to attract male buyers too. This iconic little coupe now offers keyless access and provides you with the option of push button start. Therefore, this gorgeous sporty four-seater is another beautiful and practical car that makes it to the top five lists of favorite cars of women.
There is a good reason that you see Honda Civic almost everywhere. They are affordable, easy to drive and have an impeccable build quality. The passenger floor of a Civic is totally flat which makes it practical as well as comfortable for the passengers and especially for the kids. Moreover, it also gives you the option of buying the car with hybrid or the natural gas engine, which not only helps you in saving money but also in saving our environment.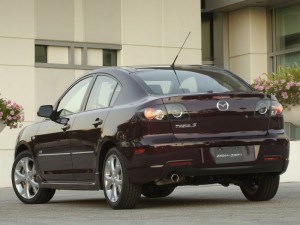 Mazda 3 is the kind of vehicle that offers you style, comfort and driving pleasure, all at the same time. This is the kind of practical car that most women with a family would like to drive on the streets. Besides being highly well equipped and fuel efficient, Mazda 3 is also considerably affordable, which is another quality that attracts most of the budget conscious women.