Cars and bidding both get our blood running fast through the veins. They are both associated with excitement and winning. You need not to be surprised when you hear about the huge amounts spent for getting second hand yet rare, collectible cars from eBay. Car lovers are always ready to spend vast sums of bucks for getting their hands on a car that is worth it; the excitement of the bidding process only adds to the fun. In this article, you will find information on the top five cars eBay has sold until date at excessively high prices. The owners are not in the least remorseful rather they are probably gleeful to have got the car of their dream in their garage.
1959 Ferrari 250 GT California Spyder
This is an exemplary edition of Ferrari that leaves nothing to be desired. The elegant and classy make will definitely take your breath away or make you sigh in envy. It was sold for $3.26 million. It is one of the 45 exclusively designed, long wheel models of Ferrari with a Columbo designed V12 front. Each and every line is magnificent; and there is no other Ferrari model that looks exactly similar.
1933 Duesenberg SJ Speedster
The second most expensive car sold until date on eBay is the Duesenberg SJ Speedster. The 'S' in the SJ of the car comes from the fact that it is one of the only 36 supercharged models of Duesenberg manufactured from 1932 to 1937. This beauty got sold for $2.6 million. None of the 36 supercharged Duesenberg models look similar to each other. This one is capable of delivering 104 mile per hour speed.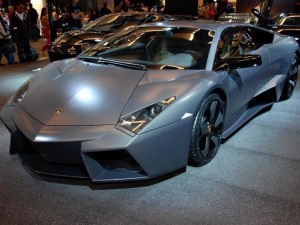 2008 Lamborghini Revention
The edgy and super cool design of the Lamborghini Revention is sure to make your jaws drop. This glamorous car got sold for a staggering $2.5 million on eBay. There are only 20 of this type of car and the model and make both are exclusive. The first owner used the services of this beauty only for some meager 73 miles and it was sold almost as it was bought first time.
Maserati MC12
The gorgeous MC12 was sold on eBay for the startling sum of $1.205 million. It was first owned by a Florida based car collector who ran it for only 512 miles. It is quite similar to the Ferrari Enzo with regard to price and built.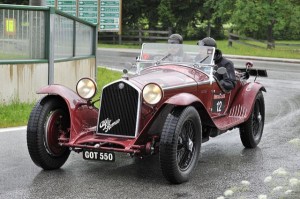 1937 Alfa Romeo 2300MM 
This car is not only famous for its stylish body or built but also because of the man who owned it first. This car belonged to Benito Mussolini. It was sold for a heavy sum of $1.200 million.