Some people always think in a different way. When we talk about vehicle design we only imagine the vehicles that are appealing to eye, have good fuel efficiency or may be some other criteria depending upon our taste and financial abilities. But here we are writing about vehicles that are not only strange but may also look awkward to some people. It's a totally different approach as far as vehicle design is concerned and you may just want to appreciate how much imagination and innovation goes into this task. So here we have listed five such vehicles for you to have a look.
Monsterbike
This strange pedal powered machine was created in Netherlands. The front wheel of this vehicle is borrowed from monster trucks while the rear two wheels are quite small comparatively. With the help of crank and chain arrangement, this vehicle is pedaled to be driven. Not to mention, you need to be a strong person to sit and drive it due to the sheer weight of this 3-wheel machine.
Tank Chair
This unique chair shaped vehicle is inspired by the real tank design and uses the moving mechanism similar to tank. The good part with this chair is that it can easily move on any surface such as mud, sand, snow, etc. Although this design looks little weird but it can actually be used by the people who use wheel chair. The joystick provided on the hand rest can control the chair movement.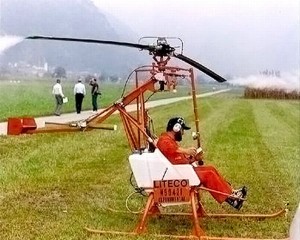 Swisscopter Dragonfly DF1
This strange looking helicopter design is inspired by the dragonfly and is created by an Arizona based US Company. At a time, it can take only one person so you need to know the driving skills before you board this strange helicopter. This incredible machine is powered by hydrogen peroxide fueled rockets and is certified by Federal Aviation Administration too.
Rocket Bike
This is again a bizarre piece of innovation by Tom Pickens, which has a rocket propulsion mechanism installed in a bike. With the help of thrust generated by the gasses emitted by the propulsion mechanism, this bike can zoom from zero to 60 meters in just five seconds. Pickens spent quite a lot of money and time to build this bike but never thought of making it commercially available.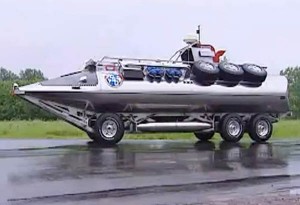 Surface Orbiter
Designer Rick Dobbertin from New York created this strange looking vehicle, which is capable of being driven on land as well as inside the water. He invented this vehicle out of curiosity since he wanted to travel the earth on just one vehicle and no commercially available vehicle could fulfill his desire. He allegedly spent $175,000 and worked towards this vehicle's development for four complete years. You will be surprised to know that this strange looking vehicle is actually derived from a milk truck although it looks like a mini rocket placed horizontally on wheels!