A sense of power is something that all of us crave. A power equation is behind every human relationship and your affair with your car is nothing less. Power and strength is what the classic, ultimate muscle cars provide to the owner. They usually come in two door varieties with great performing capabilities. There are a huge lot of people for whom buying or rather collecting muscle cars have become a passionate hobby. If you are a classic car enthusiast then knowing the best muscle cars out there can help you gain a lump sum profit. The dealers of classic muscle cars are running quite a profitable business and that should be your cue. Even almost after 50 years, the old Mustang is still selling like hot-cakes and there seem to be no dearth of buyers despite of bad economic condition worldwide. Following are five top classic muscle cars which you would love to collect.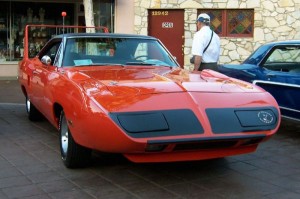 Plymouth Super-bird 440:
One glance is enough for anyone to fall in love with the sassy yet powerful Superbird. It is a topper in many classic muscle car lists, as other Plymouth cars pale in comparison to it. The V8 engine and 375 Horsepower is sufficient to give good road performance and the redesigned body can be categorized under classy chic. In the current market one can easily get $107,000 for one of these darlings. They inspired other car companies to make better and sleeker cars. It was redesigned to meet the demands of NASCAR.
Pontiac GTO Judge Ram Air IV:      
This muscle car is not just powerful but also sexy. Some auto lovers believe that it was the Pontiac GTO that announced the beginning of a new era of muscle cars when it got officially introduced in the market of those days. It also has a V8 engine and gives good road experience for an affordable $80,000.
Chevrolet Camaro ZL1/ Z-28/ S S Coupe:
With 290 Horsepower, V8 engines and Power Steering, the Chevrolet Camaro Z-28 was a dream for chiseled drivers. It is still one of the most loved muscle Coupes of the auto-world. With lots of collectors trying to outdo each other, the Camaro Z-28 can be bought at a steep price of $91,000.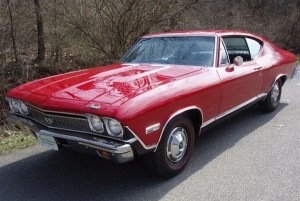 Chevrolet Chevelle SS/LS:
This muscle car is truly elegant and still a hot favorite of auto collectors. It has good market value and delivers 450 Horsepower. The stunning looks combined with superb performance make these cars a true winner.
Oldsmobile 442:
It was manufactured in 1968 and it has kept its place as one of the best muscle cars of that era till date. It can be bought for $85,000 in US.