Concept cars play a pivotal role in auto shows organized all around the world. Different automobile manufacturers demonstrate their best concept cars to see if they are being appreciated. Based on the reception, the concept cars help manufacturers take decision whether to produce it or not. There have been complains regarding the fact that the manufactured concept cars are not exactly similar to the concept. Some concept cars never came into production despite of being fabulous. In the beginning, every concept car is just a sketch or drawing by experts and then the structure is studied by automobile engineers in a three dimensional graphic in computers. Later a model is made for demonstration. Following is the list of concept cars which should have been produced by the respective automobile companies.
Mazda Furai Concept:
It was demonstrated at the North American Automobile Show in the year 2008. The name of this car means "sound of the wind" because of the high speed it was supposed to deliver with the help of its 20B 3-rotor wankel engine. It looks quite similar to the car the superhero, Batman, uses. It was tested for speed but sadly it wasn't conceived for production.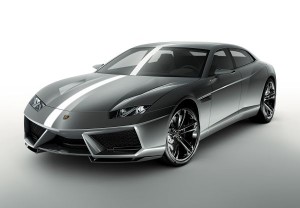 Lamborghini Estoque Concept:
The Estoque looks very close to the dream car we have in mind as a vague idea. Lamborghini is not very much into sedans and almost tragically they will not be producing it at all. Estoque is a powerful sedan that combines style and comfort both together. The truth is that such a luxurious car would be very costly and though we all may want it but can't buy it for real. Financial crunch is an international phenomenon which is making the automobile manufacturers more cautious.
Renault DeZir Concept:
The DeZir is truly a magnificent concept car. Renault may not be the best concept car maker and certain previous attempts might make you cringe but still the desirability of the DeZir is unquestionable. It looks so special due to the low but wide structuring, and butterfly doors. It was showcased in 2010 at the Paris Automobile Show.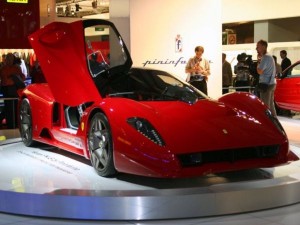 Ferrari P4/5 by Pininfarnia:
It was a stock market tycoon who helped in making this concept car turn into a reality. Ferrari designed P4/5 with the help of the billionaire James Glickenhaus. Not only money but he also gave an existing 330 P3/4 for building this car. The outcome is not just impressive but also brilliant. It's a shame that Ferrari will not be producing it for contemporary market.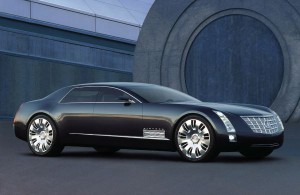 Cadillac Sixteen:
Amazing design, smooth finish, twin V8 engines, 24 inch wheels and stylish LED headlights all make this concept Cadillac a beauty to behold. It is definitely a car that the legendary superheroes like Batman or Ironman would have loved to ride.