The world is a scary place to live. Thanks to rising levels of pollution, people are finding it difficult to even breathe freely. So, why not introduce a change? Why not choose fuel-efficient cars that reduce our carbon footprint? Fuel-efficient cars will not just reduce carbon footprint, but it will be eco friendly, reducing levels of pollution and prove healthy for your pocket too! Here we have combined a list of six most fuel efficient cars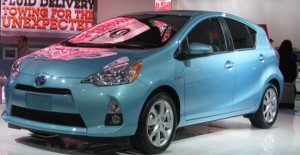 Toyota Prius C, 2013- This smaller and lighter version of original Toyota Prius is not just less expensive, but also great for the environment. This particular car needs only $955 to fill the fuel tank for a year. With front wheel drive, subcompact car with four doors and five passenger-seating capacities, the car is for those who wish to reduce carbon footprint.
Ford Fusion, 2013- Ford is now quickly generating gas electric hybrids for their cars to ensure that they are cheaper on the road as well as lighter on the environment. Ford Fusion needs just $1058 to fill up its tank for a year. Moreover, it has 694 liters of cargo space and along with Ford's C-Ma Hybrid; the car is actually good for eco lovers.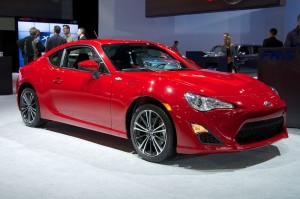 Scion FR-S- The sports car provides a mileage of 25 in the city and 34 on the highway, thereby making it one of the most fuel efficient sports car. Moreover, the car comes with a high resale value, where you can get almost 50% of the cost after reselling it in 3 years.
Nissan Quest S- If you are an ecological minivan lover, then you must not miss this car. With a resale as high as 47% in three years, the New Nissan Quest S is not just fuel efficient, but also a delight to ride. City mileage is 19 miles per gallon while on the highway it rises to 25.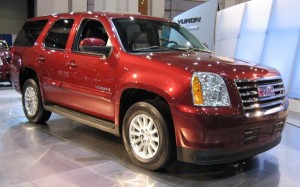 GMC Yukon Hybrid- For families that seek to conserve nature, this car is the best bet. The SUV's hybrid version gives it a fuel mileage of 20 miles in the city and 23 on the highway. Apart from that, the car comes laced with features such as chrome wheels, rear view camera and parking assist.
Honda Civic Hybrid of 2012- This particular hybrid is one of the most fuel-efficient cars in the market. The car needs only $1100 for a yearly tank until up and the four-wheel drive sedan is easy to use, eco-friendly and comfortable.