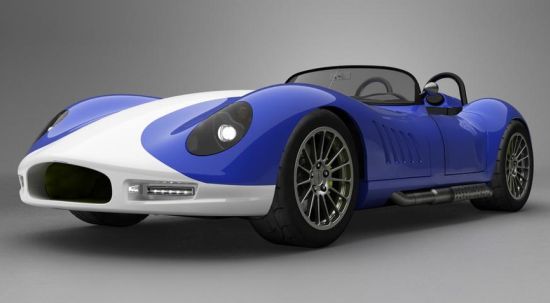 We all know Lucra Cars is famous for building street legal beasts that are amazingly fast. To the delight of all the power and speed enthusiasts out there, Lucra cars has released the first renderings of 2013 LC470, which, like its previous model, is incredibly fast.
Powering the somewhat odd-looking beast is a GM sourced 6.2-liter V8 mill, which is also found under the hood of Corvette ZR1. The huge engine is capable to churn out a massive 630 hp and enables ZR1 to sprint from naught to 60 mph in 3.4 seconds.
However, this isn't the case with 2013 LC470 as it is lot lighter in comparison to ZR1. It weighs merely 1,986 lbs, thus giving it an undefeatable power to weight ratio of 700hp per ton. This results in a sprint time of just 2.5 seconds from zero to 60mph, which puts it neck to neck with Bugatti Veyron SS.
Lucra has made LC470 a superior to its predecessor – be it power, design or feature wise. The new car boasts new exterior look that comes from new bumpers, upgraded headlights and LED daytime running lights. The other noticeable features of the car include better protection against heat generated by exhaust, a new steering wheel and a recycled center console to match the style.
Unfortunately, there is no word from the brand about its top speed, price or availability. So, hopefully, all the fans have to keep their fingers crossed till Lucra Cars knocks next time.
Via: Carbuzz