A submarine is probably the last thing you would expect to see in someone's list of collectibles! However, there are people who, at this very moment, are in the possession of a submersible vessel. The very concept of anybody but the navy or scientists owning submarines, has changed the designs and even the very boundaries of the same. Personal submarines (as they are popularly called) are owned by the rich and the famous. But, there are people and companies that come up with some really cool and awesome submarine concepts. Here are the top five in our opinion:
Deep Flight Super Falcon
Graham Hawkes, a marine engineer, is the guy who suddenly thought that it would be cool to "fly" underwater. The Deep Flight Super Falcon is his brainchild. It is a $1.5 million winged submarine that runs solely on a 48 volt Lithium Phosphate battery. For propulsion it uses a single tri-blade rear propeller. The superstructure of the submersible is made of an advanced carbon-epoxy mixture and the helmsman compartment is a bubble of thick Plexiglas. The battery powered engine is capable of making the Super Falcon dive at 200 feet per minute and surface at almost twice the speed. When slicing through the depths, it can easily clock 4 knots for 5 hours.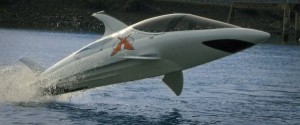 Seabreacher X
This submarine looks right out of a Tintin comic. It is shaped like shark! This streamlined, beast of a submarine is rigged with two high powered engines that give it unprecedented speed and agility when underwater. The "fins" and "tail" of the vessel make it very maneuverable. In addition, it comes with GPS, video and image recording capabilities and, last but not the least, a music system.
Killer Whale Submersible
Made, perhaps, along the same lines as the previously mentioned submarine, the Killer Whale Submersible mimics a, well, Killer Whale! Priced at $100000, it is a streamlined submarine with enough power to race real life killer whales. The "fins" allow for exceptional maneuverability. The submersible also comes loaded with the latest maritime gadgets and instruments.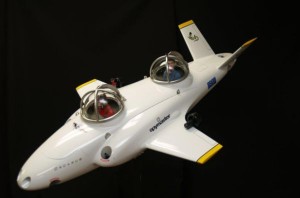 Spy Master
This submarine is for those people who would want to explore the depths of the ocean alone. It is basically a chair with a propeller and a Plexiglas canopy. The company that makes this £12000 submarine has said that it can be used for sub-water oceanic exploration and underwater inspections of ships or oil pipelines. The Spy Master can clock 2 knots but cannot dive below 12 meters.
Necker Nymph
Millionaire Richard Branson's prized possession, the Necker Nymph, is probably the most awesome and one of a kind private submarine in the world. It can carry 3 people to a depth of 30 feet and can easily clock 6 knots. Richard Branson has made it available for charter, so that everybody can enjoy the marvels of the blue.