Hollywood stars have been long known for owning the fuel hungry limos, Ferrari's and Maserati's. However, with the US government pushing laws to promote fuel efficient hybrid cars, it seems that the stars too are eager to embrace more fuel efficient cars that tell their fans how much they care for environment as well as motivate them to use such cars. Below we list out five such green cars, which are stars' favorite.
Toyota Prius
Dubbed as "Planet's favorite hybrid" by Toyota, Toyota Prius also seems to be the first choice among the Hollywood stars. Till now more than 70 celebrities have been spotted in Prius including the likes of Leonardo DiCaprio, Cameron Diaz, Julia Roberts, Ryan Gosling, Kirsten Duns, Dustin Hoffman and Demi Moore. You will be surprised to know that Prius is not one of the luxury cars that often woo our stars but one of the more affordable mid-size cars. Prius has been a trendsetter in its category and celebrities just seem to love it.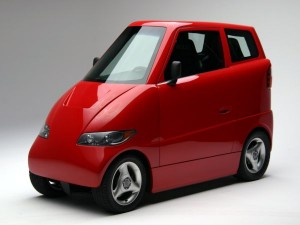 Cadillac Escalade hybrid
SUVs may be guilty of being fuel hungry, but they are also the most preferred luxury vehicles by the stars. The hybrid version of the car is more of a status symbol and the stars can whop inside them getting their make up right or just taking a nap inside to get some rest after a busy shooting schedule. Some of the stars who own a hybrid escalade is Colin Farrell, Adam Sandler and more recently by Paris Hilton. We hope the escalade would benefit from the American heiress's fame.
GMC Yukon hybrid SUV
Another luxury SUV in the list GMC Yukon offers a fuel efficiency of around mpg, which is better than many other SUVs in the same category. It is one of those flashy, fully-features SUVs that offer celebrities luxury and comfort. Reese Witherspoon and Paris Hilton have been spotted many times driving their Yukon's across the Tinseltown.
Tesla Roadster
One of the rare electric sports cars in the making, Roadster is the choice for those who don't want to sacrifice speed and power for going green. It comes at hefty rice though, which only our Hollywood stars can afford. We've seen stars such as Matt Damon, George Clooney and Jay Leno flaunting this electric dream car.
Tango T600
Tango T600 might not look like "the" car for a Hollywood star but "hats off" to George Clooney for embracing T600 as his electric car of choice, a narrow 2-passenger seater with a range of 40-200 miles. Don't be fooled by its looks though as it still is one of the most expensive electric cars, priced at $200,000.