If you are enthusiastic about modern cars, as well as excellent entertainment facilities, you can get both these simultaneously in the state-of-the-art car models that are specially designed for audiophiles. Now, you can get your living room entertainment in the surroundings of your car interiors. Some amazing cars feature such entertainment facilities and stereo systems that offer awesome audio quality. Check out some affordable yet luxury cars that are fun to drive for audiophiles.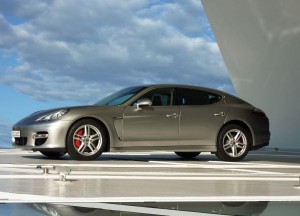 Porsche Panamera: You will not ask for a better sound system when you bring your ears to Porsche Panamera's optional Burmester setup. There are 16 speakers that are all individually controlled, along with a 300-watt active subwoofer. These together bring to you over 1,000 watts of sound power. Even in this car's Turbo S model, you would find an option to get the Burmester setup done in less than $4,000. However, the Turbo S itself has a powerful surround sound system from Bose. Thus, you would not ask for more when you have a Porsche Panamera to drive.
Audi A8: This high-tech luxury sedan is equipped with one of the best audio systems. Its top option in stereos in designed by Bang & Olufsen, and this digitally amplified stereo system could cost you around $6,000. Through its 19 speakers, you can get a sound of 1,400 watts. Its stunning-looking speakers are very well matched with the car's interiors.
Mercedes-Benz CLS550: Bang & Olufsen have again spread their magic in CLS550 by designing BeoSound, which is a premium sound system. You can get this by merely paying $6,400 extra when you buy your new Mercedes. Its 15 speakers come with exterior grilles that create a wonderful ambience. In addition, there are four acoustic lenses. With two different amplifiers, the total sound intensity of this system is 1,200 watts. The system produces 7.1-channel surround sound.
Lexus LS: It is one of those cars that introduced premium audio systems and still continues to create an impression with its Mark Levinson system. This 7.1-channel surround sound system claims to have negligible harmonic distortion. It has 19 speakers that operate within a range of 20-20,000 hertz. You would love to drive this musical machine.
Acura TL: Except its RL model, all Acura TL models come installed with an ELS audio system. This 440-watt speaker is designed by the famous sound engineer, Elliott Scheiner. It is a surround sound system with 10 speakers. The system output seems to be the best in the TL luxury sedan.