It may sound almost absurd that police cars can be interesting or fascinating but you will be amazed if you check out some of them. Police cars need to be sturdy and they evoke a certain fear in people. Some of them are very unique and have more than just the driving parts. The outer look is not really important for the police and they believe in real performance than anything else. Chevy Impalas and Ford Crown Victorias are two very common cars that the Canadian and American police have been spotted using. What the police sergeants believe is that frills and frolics are for babies, what matters is the driver's skills to make an everyday car absolutely extraordinary.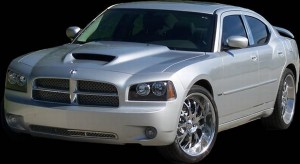 The Dodge Charger:
From 2006 the US police started using the new Charger launched by Dodge. The previous Crown Vic was quite lame and not formidable from any angle but that's not the case with the Charger. It is a powerful Sedan which has V8 engines. It offers a smooth drive and it is good for putting the fear of god in every traffic rule breaker. It can reach a speed of 60 mph in just 5.3 seconds.
Volkswagen GTI:
This car is used by the Dubai police. It is a compact police car which gives swift performance combined with good styling. It offers 200 horsepower which makes it quite a tough car of its class. Quite adept at taking up challenges, this car got an update in 2010 and became better in many ways. It is believed that no other automobile company can deliver style and strength in mid-range police cars like Volkswagen did. Hopefully the automobile manufacturer will continue to upgrade their GTI model.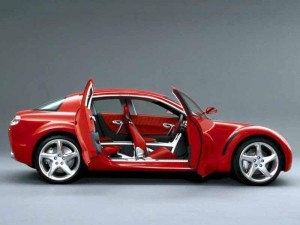 Mazda RX-8:
Used by the Japanese law protectors the Mazda RX-8 is a brilliant police car, high on style. Internationally the Mazda-7 and Mazda-8 models did not get too many takers but they are highly praised by the automobile critics of the world. Japanese police have not used too many stylish cars before but Mazda RX-8 is a surprising change in their stance.
Porsche 911:
The name of this car tells all. The famous automobile company Porsche has designed this car especially for the German police. It matches the highly stylish German roads with perfect élan. It speeds up with simple ease and gives a mileage of 150 mph. This one is definitely a looker but does not fail to perform.
Lamborghini Gallardo LP560-4 Polizia:
This is the special ride of the Italian police. The Gallardo by Lamborghini is probably the most colorful and stylish police cars. It uses bright yellow, red and blue colors on the outer side. Unlike other stylish and branded police cars the Lamborghini Gallardo is not just a poster car. It is used with great gusto by the Italian police force.