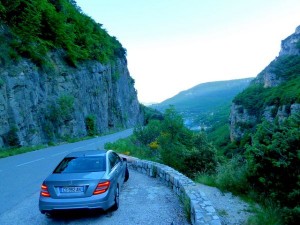 Planning a trip can be quite time consuming but approaching holidays with thorough and rigorous research does pay off both literally and figuratively. Not only can you save quite a lot of money by investigating deals, discounts and all things off the beaten path, you can also save yourself the hassle of falling into tourist traps of all shapes and sizes.
Holiday planning typically involves searching for the lowest airfares and hotel rates but what about rental cars? Getting a good discount for rental cars can save hundreds of dollars but this particular element of holiday planning can often be overlooked as a significant cost-savings opportunity.
One of the easiest ways to save money on a rental is to forgo insurance. If you are insured independently there's no need to pay for extra insurance on a rental vehicle. Additionally, many credit cards offer insurance so before booking anything, check with your credit card company to see what kind of coverage they offer.
When hunting for the best deals be sure to look beyond the big name companies. Sure Avis, Hertz and Enterprise are reputable renters but there are plenty of smaller companies that can also offer competitive deals. There are independent airport based companies like Sixt, Payless, Advantage and Fox, which are names you might not recognize, however that doesn't mean they're not great options.
It is a little known fact that renting a car from an off-airport location can mean saving up to 50% on the same car, from the same company, for the same length of time. Many companies offer shuttles to rental offices that are just a few miles away from the airport and even if they don't, the cost of a taxi is often less expensive than the jacked up airport prices will be in the long run.
Package deals are a fantastic way to save money on flight, hotel and car rentals. Bundling these options into one reasonable rate means less hassle and more savings. Many airlines and booking agencies have deals with car companies and can offer rates as part of a package that they would otherwise never be able to justify.
Booking in advance typically means greater savings but sometimes rates can fluctuate closer to travel time. It's important to check back with rental companies and compare rates as your travel dates approach.
There is typically no charge for cancelling or rebooking a reservation so if you find something cheaper, it's easy to make the necessary changes.
Last but not least, consider using discount codes and coupons. All types of organizations offer special rates and deals  for all types of people so be sure to take advantage of it. A well-conceived Google search with the keywords 'discount code' or 'coupon' alongside your chosen rental company can yield lists of accessible deals.
Image: Rental car on the road by David van der Mark used under creative commons license: http://www.flickr.com/photos/[email protected]/9024528412/