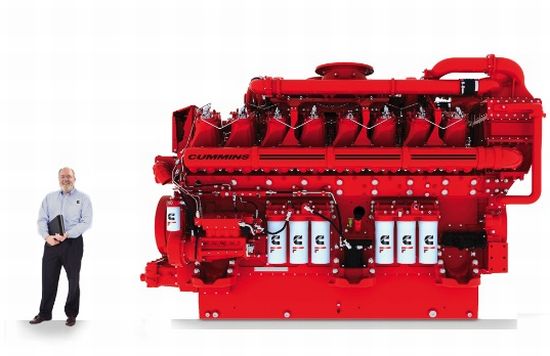 The Goodwood Festival of Speed this year will have couple of surprises, apart from some regular unveilings or some unique creations from auto world. One of the surprises will be a 16 cylinder 4,000 hp monster engine from American company, Cummins. The huge engine with 95-liter diesel capacity generates 4000 hp and a torque of 16,000 Nm, which is huge, really huge.
The unveiling will make it the biggest and most powerful engine ever displayed at the Goodwood. The engine is codenamed QSK95 and nicknamed hedgehog is, as per Cummins, to be made available with 120 liters 5000hp beast with additional four cylinders in future. The huge engine is capable to move a whole mountain altogether and is to be used in "mining haul trucks with a capacity of over 400 tones or some of the world's largest rail locomotives".
Well, just to compare is regular vehicles you see down the lane every day, Cummins says that Hedgehog's power equals to 16 city buses, 16 delivery trucks, 16 excavators or 50 Formula one cars.
Via: Autoblog