If you are a conqueror of fear and love creepy or terrifying stuff, then the Halloween festival would surely inspire you. If you also love your car, then your car might also get inspired from Halloween. Does it sound strange? It is not that bizarre anymore. Here are some cars that truly take their inspiration from Halloween and can give you a creepy feel. Check them out.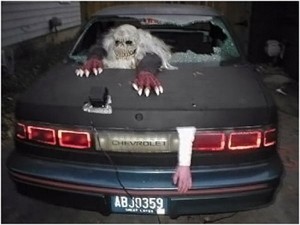 1. 'Halloween punishes the sinner' car: This Chevy car was badly damaged in an accident and got broken in an unusual manner. Thus, it was given a deadly look by a designer. Its look depicts how Halloween punishes a person who commits a sin. A dead person, whose one hand is hanging out of the dickey of the car, could make anybody scared badly. Even if you are bold enough, you might want to get away for a moment once you see this scary vehicle.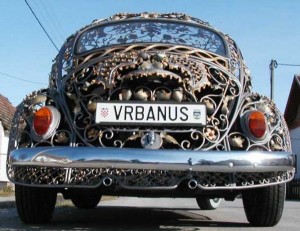 2. 'Vrbanus' car: This Halloween-inspired car would suit your taste if you were going to dress up like an innocent or soft witch on the occasion of Halloween. This kind of a witch does not intend to kill a person, but simply remains conscious about her looks, fashion and beauty. The same is depicted by the Vrbanus car, which is so horribly glamorous and fashionable.
3. 'Carnage' car: After looking at this car, you would feel as if it has committed several murders. Its windscreen is deliberately kept very clean so the signs of brutal killing could easily be made prominent on its hood. This zombie murderer looks quite horrifying.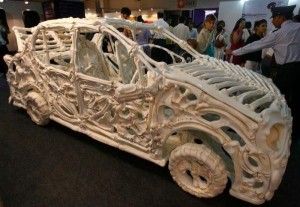 4. 'Skeleton' car: This is such a Halloween-inspired car that only shows its necessary bony parts. Its hollow anatomy gives it a creepy skeletal look.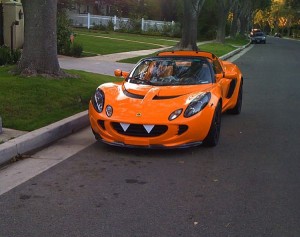 5. 'Lotus Halloween' car: If you are not much interested in the dangerous and scary part of Halloween, then this is the right car for you. The company called Lotus has created a lovely pumpkin-style car that everyone in your family would love to own. This displays the sweeter side of Halloween. Even children would find it cute.
Vrbanus' car