If you love to keep trying new and innovative vehicles, here are some unique tricycle concepts just for you. With the increasing prices of fuel and reduced fuel efficiency of vehicles, such concept transportation options are required that could offer increased fuel economy and keep the environment cleaner and greener. Check out some of the wonderful tricycle concepts that assure you of a better mileage and safety.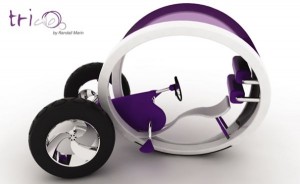 1. Triclo: This creative tricycle concept is based on the paddling functionality. This futuristic vehicle offers comfortable seating so you can pedal hassle-free. There are no traditional handles to steer this tricycle. Instead, there is a steering wheel and creative rear wheel arrangement. To protect you from bad weather conditions, there is a shield provided on top of the driving seat. Triclo offers a perfect balance and seems to be a good transport option for an urban setting. Its geometric design can be a charm for the younger generation that prefers stylish and fitness-oriented means of travel. However, it can be a wonderful vehicle for drivers of any age.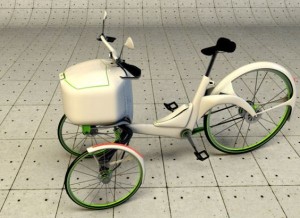 2. Kaylad 2.0: This is an electric tricycle concept designed by Dimitris Niavis. Powered by a 250-Watt electric motor, Kaylad 2.0 is a seven-gear tricycle with a modern design. Some of its key features include tubeless tires, LED lights, removable mirrors and hydraulic disc brakes. Its design supports the driver's posture correctly and ensures his/her safety. This tricycle also has a safe luggage holder that can be mounted on the front.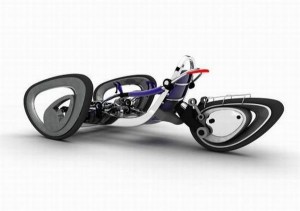 3. Violet bike: This tricycle concept is not designed to run on regular wheels, but on three triangles. This feature makes the design a little bizarre, and thus, its designer is still working on the feasibility of this concept. The crazy Violet bike is all about being classy and stylish.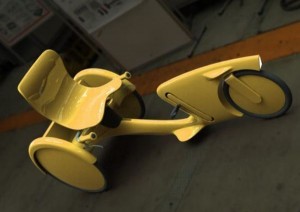 4. Bikey concept: Designed by Bilge Karanhas, the Bikey concept can run both on human energy, as well as on an electric power. This tricycle has a hard plastic structure, but it is a safe driving option. For comfort, it has adjustable settings and armrests. Thus, older people can easily drive it too.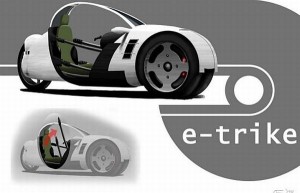 5. E trike: This electric tricycle concept ensures zero emission. Designed by Onno Fridrich, this eco-friendly vehicle has one wheel at its rear end and two wheels in front. This tricycle comes in multiple bright colors.