It is time to be more environment-conscious and to focus on sustainable transportation options. Many tricycle makers are now focusing on providing green personal transport for urban areas. They are developing such vehicles that make use of electricity to gain power. These concept tricycles look quite promising as futuristic urban transport options. Check out some of these amazingly designed electric tricycles.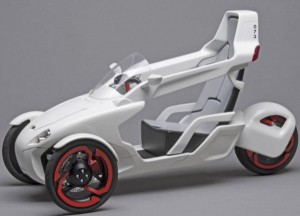 1. P.I.E.T. (Plug-in Electric Tricycle): Designed by Lorenz Nasdal and Laurent Hompesch, P.I.E.T. is a green concept car that runs on electric power. It has such features that resemble the features of an electric car, as well as of a small scooter. A battery hidden under its seat gives it the power to run. This tricycle is a great transport option for places having mild weather conditions. P.I.E.T. also features a nice open-air cockpit that has a protective frame for the driver. As you can pull its rear wheel backwards, it becomes easy to park this tricycle in almost any area.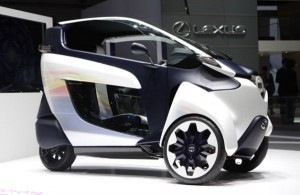 2. Toyota i-Road Concept: It is a short-range electric concept tricycle that also has an enclosure to protect you from dust, bugs or rainy weather. You do not need to worry about the parking of your vehicle when you are driving i-Road. Its lean design and actuators let you control your vehicle's turn radius and speed effectively. This electric tricycle concept is just perfect for cities facing heavy traffic.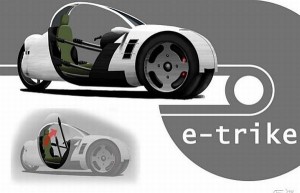 3. E-Trike Concept: Created by Onno Fridrich, this electric tricycle concept claims zero emission. Its special design includes two wheels at the front and a single wheel at the rear. This single-seat tricycle has a windscreen that provides protection and helps you drive in adverse weather conditions.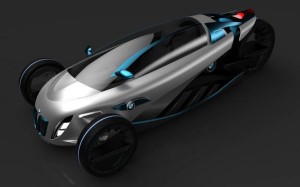 4. BMW i1: Created by Amadou Ba Ndiaye, the BMW i1 tricycle is a powerful vehicle that can give a thrilling experience to its rider. Carbon fiber has been used to build the chassis of this stylish green vehicle. The tilt of its wheel is controlled by a computerized hydraulic system. This ensures the safety of the driver.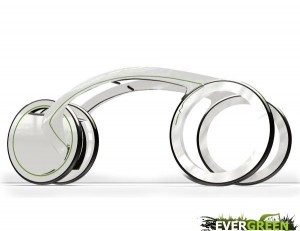 5. Evergreen: Due to the simple design of this electric tricycle, it becomes easier for the rider to adjust his/her position on it. It can also be turned into a trolley when not being driven. This lightweight tricycle has storage located under the rear wheel. It recycles its braking energy to be used for battery charging.