There are many people who do not have much money but with their true passion for vehicles they build their own cars at home. It may seem very difficult but when you are really passionate then achieving even the toughest goal is not hard. Making your favorite automobile at home involves hard work, patience and a penchant for innovation. You will have to collect the different parts of the car and wait for the time to come when you will be able to buy the parts with your spare money. An old garage is sufficient for some models of cars but for hummer or bigger cars you will need a bigger area for working. In this article a list of seven awesome homemade cars has been given to inspire the auto enthusiast in you.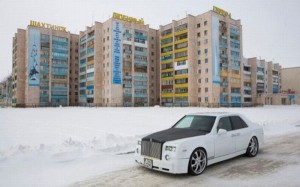 Self Made Rolls Royce Phantom:
Ruslan Mukanov is a car mechanic who resides in the town of Shakhtinsk. He is 24 year old. He did not have lots of money but wanted to own a Rolls Royce Phantom. He took the decision to start a project of building a Rolls Royce Phantom replica of his own at home. He worked hard on an old and used Mercedes car. He used to work on his pet project after his work at the garage was over or in between his job. He spent $3000 to make his dream car.
Home Made Batman Vehicle:
The Batpod has been made at home by an enthusiast. The project took a long time to end. Around 1,000 hours of hard work has gone into it. It has a 650cc engine.
Self Made Hummer:
The Hummer made at home is capable of moving through fire and water alike. It is sturdy and powerful. You can go anywhere in it.
Home Made Porsche 911 GT3:
The Home Made Porsche 911 GT3 is a car that you would love to own. It is a true Owner's pride. Not a car of convention but it will totally get you noticed.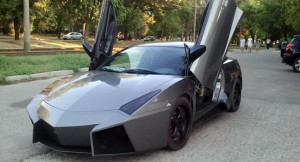 Homemade Lamborghini:
It took some ten years to build the Lamborghini replica at home. Ken Imhoff of Wisconsin had a passion for Lamborghini cars and he built one at home.
Homemade Batman Vehicle:
Bob Dullam has made an exact replica of the Batman vehicle at home just by seeing the pictures. It has cost him something between $50k and $70k.
Homemade McLaren F1:
The McLaren F1 replica has been made at home by a Polish car maker. It has a body made of fiber glass and a BMW V12 engine.