Most of us are awaiting the day when racecars would actually become greener and more environmental friendly. Well, looks like we don't have to wait long. For the recent years has seen several of these cars in the making. In addition to impressing on the racetrack, these green cars do not expel much CO2 and fuel effluents. Here are five such cars that could possibly change the future of racing cars altogether.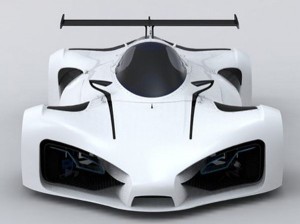 The Green GT
Manufactured by the Swiss, the Green GT happens to be the one of the more powerful electric racecars. The car delivers a stunning performance of 400bhp with a top speed of 171 mph, courtesy the two electric turbo engines it is equipped with. In addition to a fiberglass body and carbon monocoque chassis, the car has a potent liquid cooled battery, an advanced fire suppression system and a flameproof shock absorbing enclosure. All these factors (the color included) help to make the vehicle greener.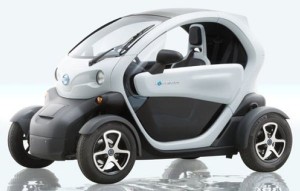 Electric Yokohama
Designed by Summit Sports, this open and rear-wheel drive racecar comes with a high performance cooling system that helps to minimize effluent emission. The car's fuel tank is also infused with orange oil in order to increase the fuel efficiency. Other highlights including the Blu-Earth tires and the Ac propulsion enable high speed and power, along with reductive charging and regeneration.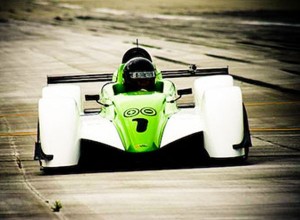 Kleenspeed WX10
Designed by Kleenspeed from the NASA Research Park California, the Kleenspeed WX10 is well on its way to becoming one of the best electric cars of all time, thanks to its winning streak at the 2009 and 2010 ReFuel Mazda Laguna Seca Race Track events. The car features a unique Lite Power System that runs on Lithium ion batteries and an 110v AC motor, thus displaying a very powerful performance while reducing emissions largely.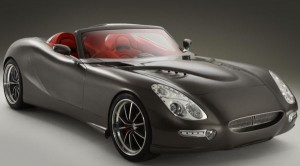 The Trident Iceni
Designed by Britain based Triumph Motors, the two seater Trident Iceni can reach speeds of up to 200mph in just matter of 4-5 seconds. The torque multiplication feature offers impressive fuel efficiency while the car's diesel engine is able to run on bio-diesel as well.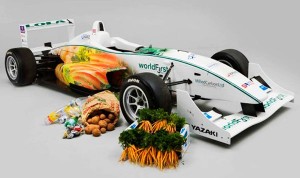 World First F3
This takes the meaning of green car to a new level. The World First F3 is literally made of environmentally friendly and sustainably biodegradable products. Designed by students at the University of Warwick, the car has a body made of potatoes, with the racing seat made of foam cum flax manufactured from soya bean oil. The car's steering wheel is made of carrots and root vegetables while the bio-diesel used to run the car is made out of waste chocolate and vegetable oils. If you think such a car can never run, think again. The F3 is capable of churning out speeds of 125 mph and can give any other racecar a run for its money.