Who hasn't heard of a mobility scooter? Designed to provide utmost comfort and convenience in day-to-day activities, these scooters are long-term investments and would need to be pondered over carefully before you choose to buy them. As such, here are some of the best mobility scooter models available in the market today. Check all of them out and choose the one that best suits your requirements.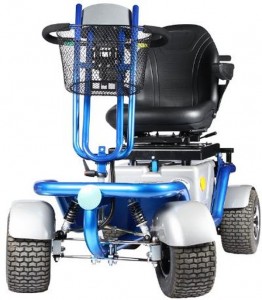 Horizon Mayan off Road Mobility Scooter
Considered one of the most capable models of its kind, this mobility scooter has gentle acceleration, smooth delivery and a very powerful on road performance. The computer aided design module allows users to experience maximum comfort and drivability, with the power-coated chassis enhancing the style quotient. An optional steel monocoque cell chassis and 2x125Ah battery offer additional strength, stability and safety. The overall capacity of the scooter is approximately 45 stone 630lbs. Definitely the best choice for coastal paths and off the road areas we say.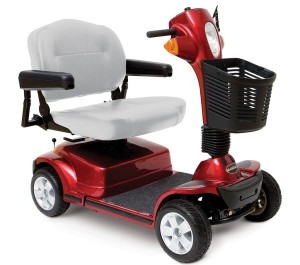 Pride Maxima Mobility Scooter
Featuring an advanced and impressive electronics and ultra-heavy duty drivetrain packages, this mobility scooter is priced at $800. Equipped with new safety features and redesigned seats, the scooter offers a comfortable, powerful and safe drive outdoors. Additional highlights include the basket in front and non-marking, flat free tires for a smoother ride.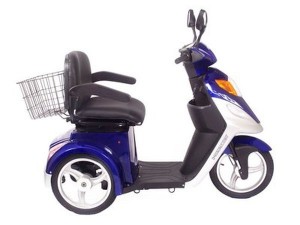 X-Treme Scooters XB-420M Elite Electric Mobility Scooter
Considered to be the fastest mobility scooter in the market (almost 15+ miles per hour), this model comes complete with hydraulic shock absorbers and strong drum brakes for a powerful and yet, comfortable ride. The armrests and reverse gear cargo rack add to the model's style quotient while the large cushion seats with under seat storage space add to the comfort. If you are intent on comfort as well as speed, it is definitely the model to buy.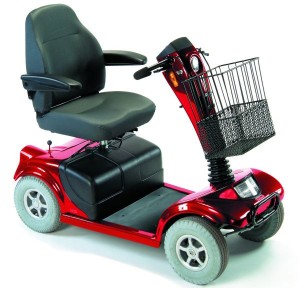 Mobility Scooter BladeZ President DKS600
Priced at $2880, this mobility scooter has a unique 360-degree rotating option for its seats that makes it a great option for elderly people. The scooter has been designed to offer maximum comfort albeit any compromises in the performance. The seating option is an adjustable deluxe reclining high back seat. A front basket is ideal for shopping tours while a water bottle holder also offer some convenience. Additional highlights include the pneumatic tires that are designed for every type of road surface.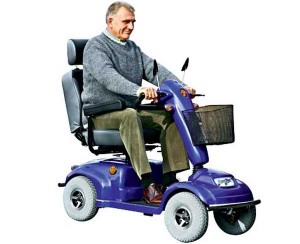 Extra Power 8mph Mobility Scooter
The main highlight of this mobility scooter, priced at $1499, is its electromagnetic braking system that offers utmost safety on the road. The model comes with two batteries (12V each) as well as a battery level indicator. It also comes with two rear view mirrors, a front basket, front and rear bumpers and a speed control setting. Other highlights include the anti-fatigue handlebars and the slide and swivel seats.