This year's consumer electronics show in Las Vegas had a section dedicated for cars and EVs for sustainable transport. Several companies came forward to debut their electric vehicles with the promise of zero-emission mobility. However, only some of these EVs managed to grab the spotlight. Here are three of those vehicles that debuted at CESS 2014.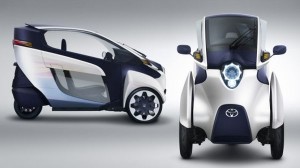 i-ROAD
Designed and developed by Toyota, the i-ROAD is a three-wheeled EV that looks like a cross between a motorcycle, car and golf cart. Dubbed as the ultimate personal mobility vehicle, the i-ROAD can seat two passengers in tandem and has a width of just 33.5 inches, making it one of the skinniest cars we have seen in the market.
The car comes with a fully enclosed body, thereby protecting the occupants from pollutants as well as weather elements. This feature also minimizes the need for a helmet while driving. Another highlight of the car is its unique Active Lean technology that features a front wheel setup that would enable the car to remain upright even at rest. An inbuilt computer manages to achieve this as well as prevent the car from tilting over at low speeds. A squircle shaped steering wheel is used for steering in sharp contrast to the handlebars found in most EV vehicles.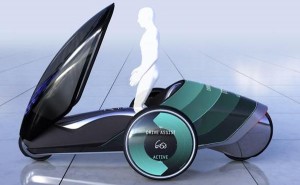 FV2
Toyota also displayed its FV2 concept vehicle that comes with a customizable LCD surface. The one person EV also enables you to stand while driving it. The Tron cycle like vehicle can be steered by adjusting the body weight between the legs. A cross layout features with four wheels provide more stability for the rider. While two tires are at the front and back respectively, two tires are present beneath the driver. The pair alongside the FV2's tail section can also display different colors and patterns while driving.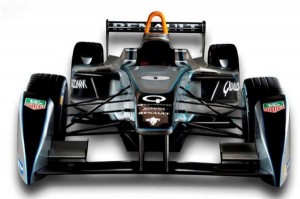 Spark-Renault SRT 01E
Launched by Renault Sport Technologies, the Spark Renault SRT 01E marks Formula E's official entry into the EV section. The vehicle debuted on the roads of Las Vegas during CESS 2014, driven by Lucas di Grassi, a Brazilian racing driver. The vehicle is 100% electric and aims to please all those who love the sport but want it to be more sustainable in terms of fuel efficiency and zero emissions.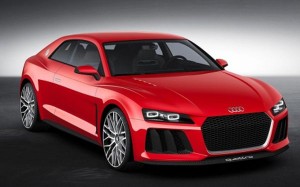 Sport Quattro Laserlight
Audi launched its much-anticipated Sport Quattro Laserlight concept car at CESS this year. The car's highlight is its headlights that feature a laser light that can reportedly cut through at least five football fields of complete darkness. The car also derives its power from a combined gas and electric motor. The fuel efficiency of the vehicle is also impressive at 90 mpg, with an astounding horsepower of 700 hp.