At the Detroit Motor Show this year, Toyota decided to unveil its latest super car called the LT-1 after testing its virtual version in a computer game. The car was tested virtually in Sony's Gran Turismo Game, the results of which were then used as a marketing tactic to attract more clients.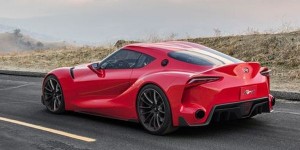 Toyota joined hands with Sony to create a virtual version of the LT-1 that could be driven in the Gran Turismo Game. The company then designed the real-life version of the car and sold the first one to the firm's boss Akio Toyoda himself by showing the performance of the car in the game.
Akio Toyoda is also said to have driven the concept car on the Fuji speedway in the GT6 game. He was able to finish the virtual lap faster than his own best time in real life in his LFA. Along with the physical version of the car, the makers have decided to retain the virtual version and make it free for all gamers who play the GT6 game. President of Calty Design Research remarked that gamers would be able to enjoy real life simulations while piloting the high performance LT-1 on the tracks in the Gran Turasimo game.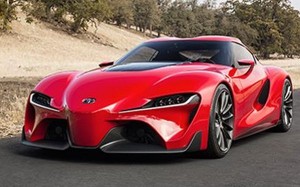 The interior of the LT-1 consists of a heads up display placed above the steering wheel, resembling a fighter jet setting. The display is also projected outwards ahead of the driver in order to help the latter focus on the road.
Designer Hunter claimed that the LT-1's outer design was based on Fashion Sculpting wherein the car was designed to look as it had been sculpted by the wind. Functional cooling was also provided in order to increase aerodynamic performance. The intakes and outlets are beautifully sculpted and look curvaceous and sexy while a glass window provides a clear view of the engine.
The creator of the Gran Turasimo game, Polyphony Digital has claimed that it was interesting for the team to work with a real concept car in the game even before its production.