Although Detroit is considered to be the most depressing city in the U.S. only after Buffalo, the annual Detroit Auto Show held in the city this year was anything other than depressing. There was a lot of interesting metal at the show with several companies coming forward to display their concept/production cars. Here are five of the exhibits that stole the limelight at the show.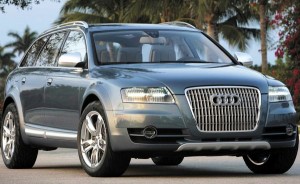 Audi All Road, Shooting Brake Concept
Audi displayed its concept car with a powertrain that produces a combined output of 479 lb-ft and 408 hp torque. The hybrid model runs on a 2.0 liter turbocharged, four-cylinder engine. Audi has also hinted at the possibility of a TT based crossover, which it aims to display at the Geneva Motor Show to be held in March.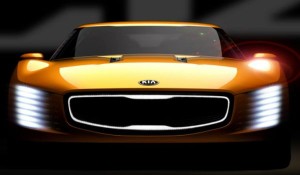 Kia GT4 Stinger Concept
The concept car may be only pint-sized. However, it sure packs a punch as seen in the Detroit Auto Show this year. The concept sports car comes with a custom built chassis and an independent double wishbone suspension. The car weighs roughly around 2874 lbs and has a six-speed manual transmission option to rout power to the rear wheels.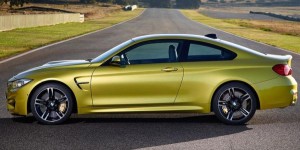 2015 BMW M3 and M4
BMW displayed two of its concept car models this year. Both cars sport a new twin-turbocharged 3.0-liter straight six instead of the usual V8. The powertrain produces an output of 406 lb-ft and 425 hp of torque. The cars also sport a seven speed dual clutch and a six-speed manual. While the M3 can reach 60mph in 4.1 seconds, the M4 can do it in just 3.9 seconds.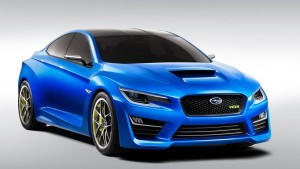 2014 Subaru WRX STI
This concept car by Mercedes AMG sports a 2.5 liter turbocharged four-cylinder engine capable of producing an output of 305 hp. It has a six-speed manual along with all the standard features of the old STI intact. The car is definitely something to watch out for, especially with its rugged looks and powerful performance making it one of the most sought after vehicles for the road.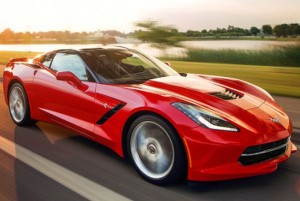 2015 Chevrolet Corvette Z06
Chevrolet was surprised as well when its concept car 2015 Chevrolet Corvette Z06 beat the old ZRI in a test run at GM's Milford proving grounds. The company has still to update several features of the concept car before it is ready to hit the road in 2015. The only specification publicized by the company for now is the supercharged LT4 V8 that can produce an output of 625 hp as well as 635 lb-ft of torque.