People fancy owing a convertible due to its style quotient and the open-air feel they get while driving. It certainly feels good to have sun shining above and your hair flowing in the wind. If you have plans of purchasing a convertible then we are going to list the top five here in the following section which will help you in selecting the right one for you.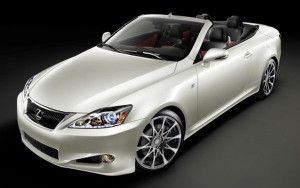 Lexus IS C
This convertible car comes with leather interiors, Bluetooth, wood trim, ventilated as well as heated seats and Enform entertainment. In addition to these, there is EAS or emergency assistance system and navigation system to use in the car. In terms of features, it has 204 horsepower engine, sporty suspension and paddle shifters that are wheel mounted.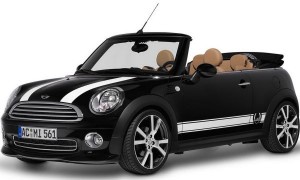 Mini Cooper
This is loaded with features such as optional GPS, 6.5-inch HD display, connectivity for iTunes and smart phone using an app and Bluetooth interface designed by Apple. It also comes with SIRI, HD radio and Pandora. However, the most interesting of all is the openometer that is built inside the dashboard, which only serves the purpose of counting how many minutes, or hours the top of the convertible has been down at the time of a trip.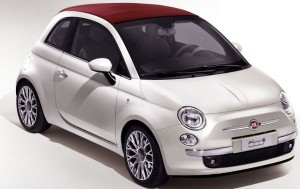 Fiat 500C
This convertible from Fiat is small at 64 inches width and 140 inches in length. It has a turning radius of 30.6 inches especially useful for parallel parkers to fit the convertible into tight spots. The sunroof is of pool cover style and is retractable.  The car has power outlets, cruise control, cup holders and mileage of forty miles in one gallon and power windows.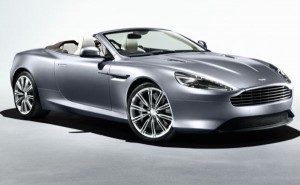 Aston Martin Virage Volante
This car has been designed with aerodynamic features to provide better speed and looks sleek. The convertible boasts of features such as a 490 horsepower engine of 5.9-liter capacity to make your rides memorable as well as exciting.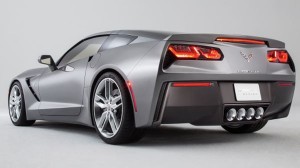 Chevrolet Corvette
Featuring a manual soft top, this convertible comes fitted with several safety features. Performance wise it is a V8 engine of 430 horsepower and capacity of 6.3 liters with race-bred suspension and delivers to your expectations at almost half the price of a Ferrari or a Porsche.