Mini cars offer great utility thanks to their small size as they can easily be parked anywhere and are perfect for beating the city traffic. The modern day minis are compact and comfortable at the same time. All the major automobile companies have ventured into the mini car market and created some exceptional designs in the process.
Bollore Blue Car
The Bollore Blue Car is the result of a joint venture between Bollore, Italian design firm Pininfarina and battery manufacturer batScap. This is a battery run electric car and offers a maximum speed of 130 km/hr and electric range of 250 km. The car has a special super capacitor-fitted lithium polymer battery that offers it the great capacity. The bubble-shaped car was designed by Phillipe Guedon from Matra, also credited for the design of the first Renault Espace.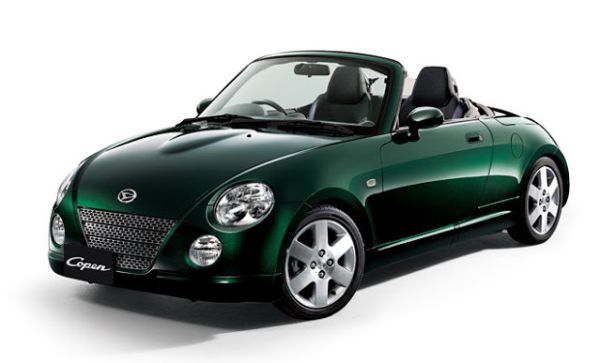 Daihtsu Copen
First showcased at the Tokyo Motor Show in 1999, the Daihtsu Copen is a light-car with front-wheel-drive platform and is a 2-door roadster with a retractable aluminum hardtop. The car has an environment-friendly 1.3L engine.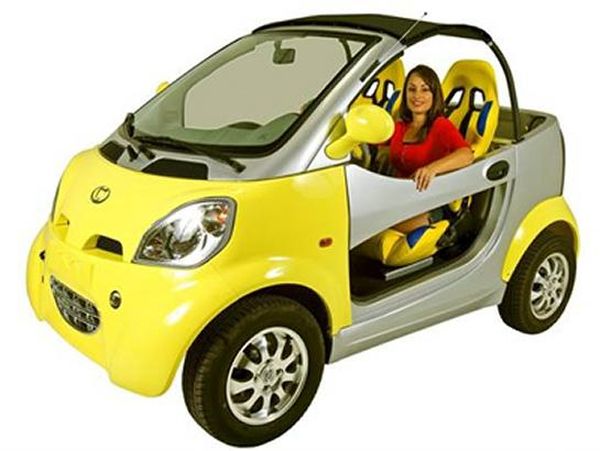 Kandi Coco
The Kandi Coco, first debuted in the 2009 NADA Show, is the world's cheapest car with an astounding price tag of $865, which makes it cheaper than many designer-label clothing. The vehicle is an electric car, which has a top-speed of 25mph and can be easily driven in the range of 50 to 60 miles per charge.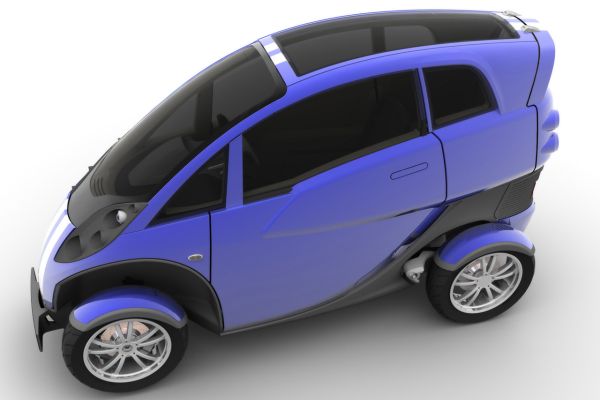 LumeneoSmera
The LumeneoSmera is a 4-wheeled motorcycle and an electric car measuring mere 31-inches in width. The ultra-thin vehicle offers enough space for a single passenger with little cargo. It has a 20bhp electric motor and runs on a 144w lithium ion battery, which offers the vehicle a top-speed of 80mph in a range of 93miles on a single charge.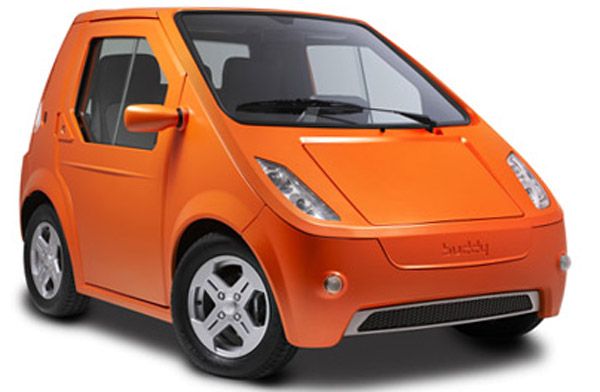 ElBilNorge Buddy Cab
The ElBilNorge Buddy Cab is an electric car was designed in 1991 in Norway. The electric car has sold over 1000 units in 18 countries in the two decades since its launch. The car is recognized as much for its cute looks as it is for its size and agility.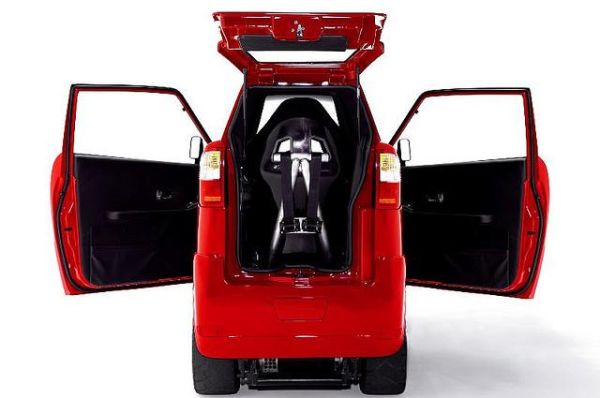 Tango T600
The Tango T600 is a cross between a high-performance sports car and motorcycle with its new-age design and slim body. A compact car is spacious for a single passenger and takes up very little space while parking. The engine can go from 0-60 mph in under four seconds and can reach speeds of 130mph and deliver 1000ft-lbs torque with an 805hp motor controller.