As the roads are getting increasingly cramped in the modern day cities, looking for more, rather newer, ways to travel is the need of the hour. The reason being, getting struck in the thick traffic hours is irritating like anything, particularly when you want to reach to your office or for that matter any other destination quickly. When struck in a traffic on a motorbike, you might surely have wished that it should have wings that you can sprout with the push of a button to take the areal route to avoid the whole commotion, pollution and traffic.  If yes, then you should consider reading about these flying bikes that are to revolutionize the travel in future.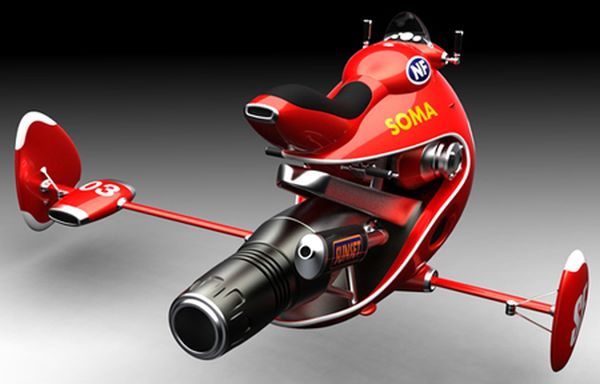 Jet powered flying bike concept
The jet powered flying bike concept is the brainchild of Norio Fujikawa who seemed to have tormented by the recurrent traffic jams on the road to imagine something different for his daily commute to eschew long tormenting hours in the traffic jams. The concept-flying bike gets power from the alternate method of propulsion.
The concept is still in the fantasy and there are rare chances of it seeing the light of the day.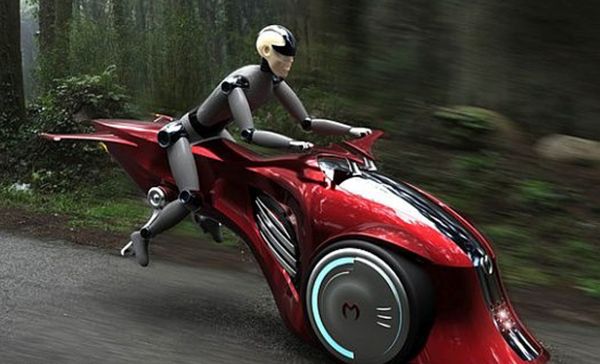 MoonRider flying bike concept
This bike is the imagination of Marko Design and looks nothing less than a vehicle from the Sci-Fi movie. Perhaps the designer dreams of romancing up on the clouds, which inspired him name this concept bike as MoonRider. The bike is imagined while keeping environmental concerns in mind, as it is electric powered.
As a result, it features solar panels on the front to harness the energy from the sun and give wings to humanity. The futuristic concept is only on the papers as of now, but you never know when you see people flying on something similar over the city.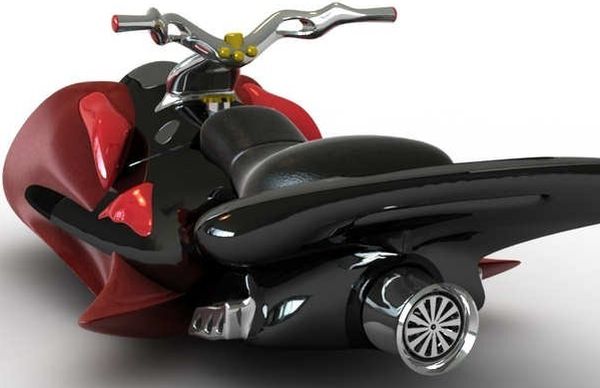 Flying bike concept from Gonzalo Guerrero
Flying bikes are one of the solutions to not only rid of the thick and long traffic jams of the cities but also can help save big on emissions if powered by the alternative source of energy.
This concept bike of Gonzalo Guerrero is all about a designer's fantasies taking form on the paper for the time being. However, as the need arises, chances are high that we see something similar in the sky in the coming years. This concept bike, as you can see, has no wheels or looks like an everyday motorbike either. The shiny front with silver handle comes with myriads of buttons to operate this bike that has an exhaust pipe at the rear.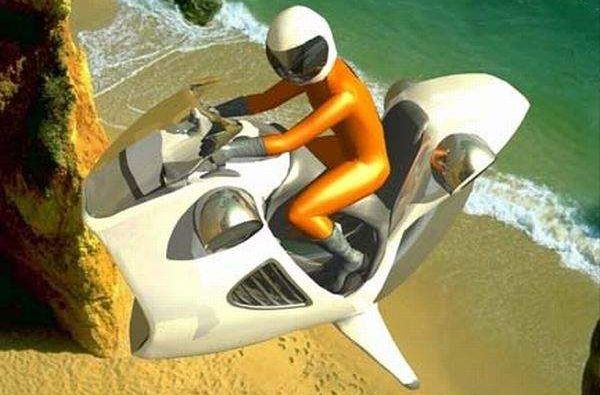 VTOL AirBike concept
VTOL in VTOL AirBike concept stands for Vertical takeoff and landing.
This concept bike is designed by the Allied Aerotechnic and is sure to make heart skip a beat. Featuring a pair of contra-rotating ducted fans to give birth to vectored thrust, VTOL AirBike concept is imagined to cruise at a speed of 160mph.