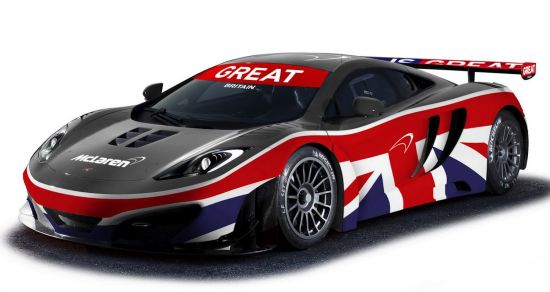 Goodwood Festival of speed is a big arena for automobile manufactures to show new cars. Not only new cars but some odd creations like Cummins' 4,000 hp monster Hedgehog engine will also find a place.
We have already reported that Mazda is coming up with MX-5 GT concept. Another reputed car that will be introduced at the festival will be an updated 2013 MP4-12C. The amazingly beautiful car that comes equipped with 3.8-liter twin-turbo V8 engine producing a huge 625hp, which is up by 25hp this time, is to be driven up the hill on June 30 by 2009 F1 World Champion, Jenson Button.
Engine is aligned with a recalibrated seven-speed SSG transmission that makes the beast ultra responsive in any driving conditions. The updated version will be little quicker with an increase of 3 km in top speed at 333km/h. The sprint time from 0-100km/h will remain at 3.1 seconds, whereas it reduces a full second to achieve its top speed.
Apart from the little power boost, 2013 MP4-12C also reaps benefits from throttle and gearshift modifications, newly designed wheels, revised upholstery and shines in Yellow paint finish. The modifications and upgrades don't add to emissions rates and fuel consumption as it retains the CO2 emission at 279 grams per kilometer and 11.7 liters for every 100km.
Via:  Caradvice