Golf cars are also called golf buggy and for many golfers a golf car is equally important as the other gears. These are quite useful to cart the golf clubs as well as golfers all around the course. If you are a golfer then you will be very much interested in reading the following section in which we will be looking at four of the best golf cars available presently.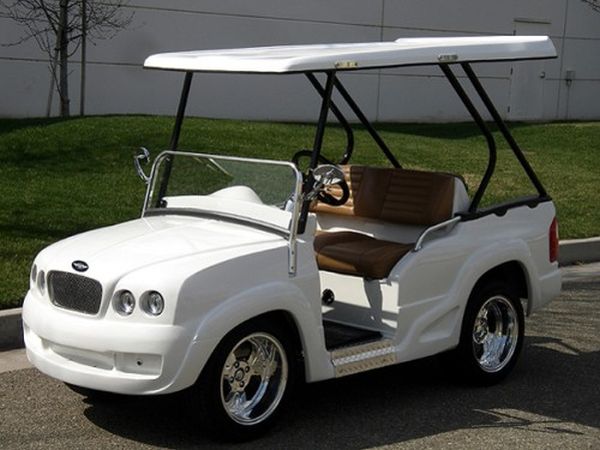 Bentley Golf Cart
It is a golf car from Bentley, which consists of several features such as custom seats, high quality fiberglass, framework of a club car and electronic horn. Other things of this Bentley golf cart are the custom dashboard and eight-volt system for head as well as taillights. The new functionality in this golf buggy is that it has in built battery charger that you can use to charge your mobile phone. The wheels are specially designed and are of aluminum. You can do several customizations with the cart, such as adding hardtop, leather seats or attaching rear holders for golf bags. There are two models available one with four passenger seating capacity and other for six passengers.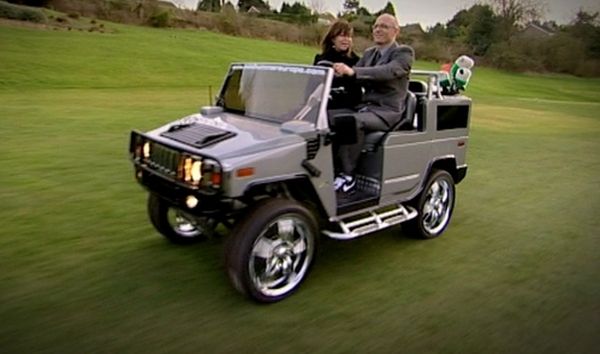 H2 Hummer Golf Cart
On some occasions golf course could turn out to be somewhat harsh and not any every day cart will work in rough terrains. In such situation, what you will require is a H2 Hummer. The main characteristics of H2 Hummer are its electric motor of 3.74hp and the ability to reach speeds of up to 25mph. Other add-on features you can choose from include utility box and seat belts. You can select between the six and eight passenger versions of H2 Hummer based upon your requirements.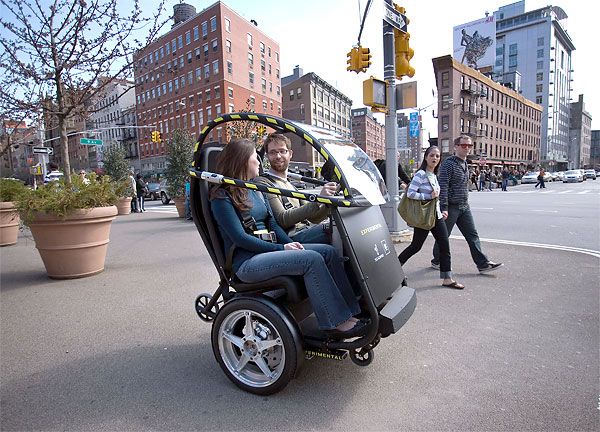 GM Golf Cart
If we look at car's dimensions, the length is 158 inches, height is 53.5 inches and width is 67 inches. The golf car weighs about 741 lb and this weight is without batteries. Additionally, the golf cart also has forty-eight volt DC electrical system. Golf car's body is of fiberglass with internal section made from vinyl and flooring created using rubberized mat.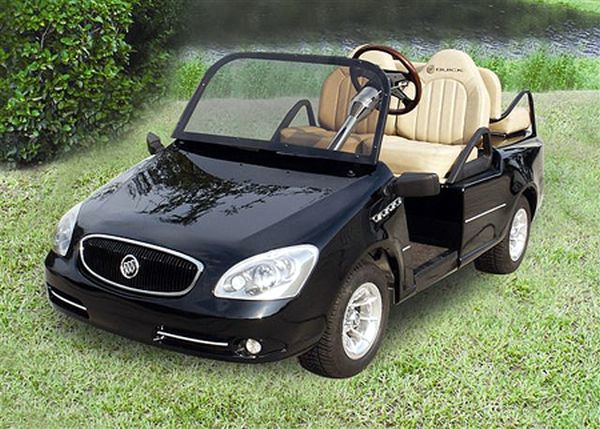 Volvo Golf Cart 
Similar to most other golf cars this one also operates on electricity and overnight charging would mean it could go for sixty kilometers at a stretch. It is a one-seater cart and much lighter compared to other golf cars from its competitors. It can reach speeds of around fifteen kilometer per hour and weighs only about 220 kgs with carrying capacity of 125 kgs.